I was fortunate enough to work as the in-house designer for the Center for Honors, Scholars & Leadership for three years during my time in undergrad at the University of Northern Colorado. As a completely self-taught designer, this allowed me to learn on the job, further my skills, take risks, and build out my portfolio.
These projects are from several years ago, but I find them to be important in showcasing my development as a designer through the range of different approaches. Many of the collateral would be displayed campus-wide or sent out in mass emails.
In my later years there, I focused on developing a visual identity for each department (Honors Program and the Leadership Program). Oftentimes, I utilized photography from the University's marketing department. This is also where I first discovered Unsplash.com, a tool that would later become a vital part of my fine art works.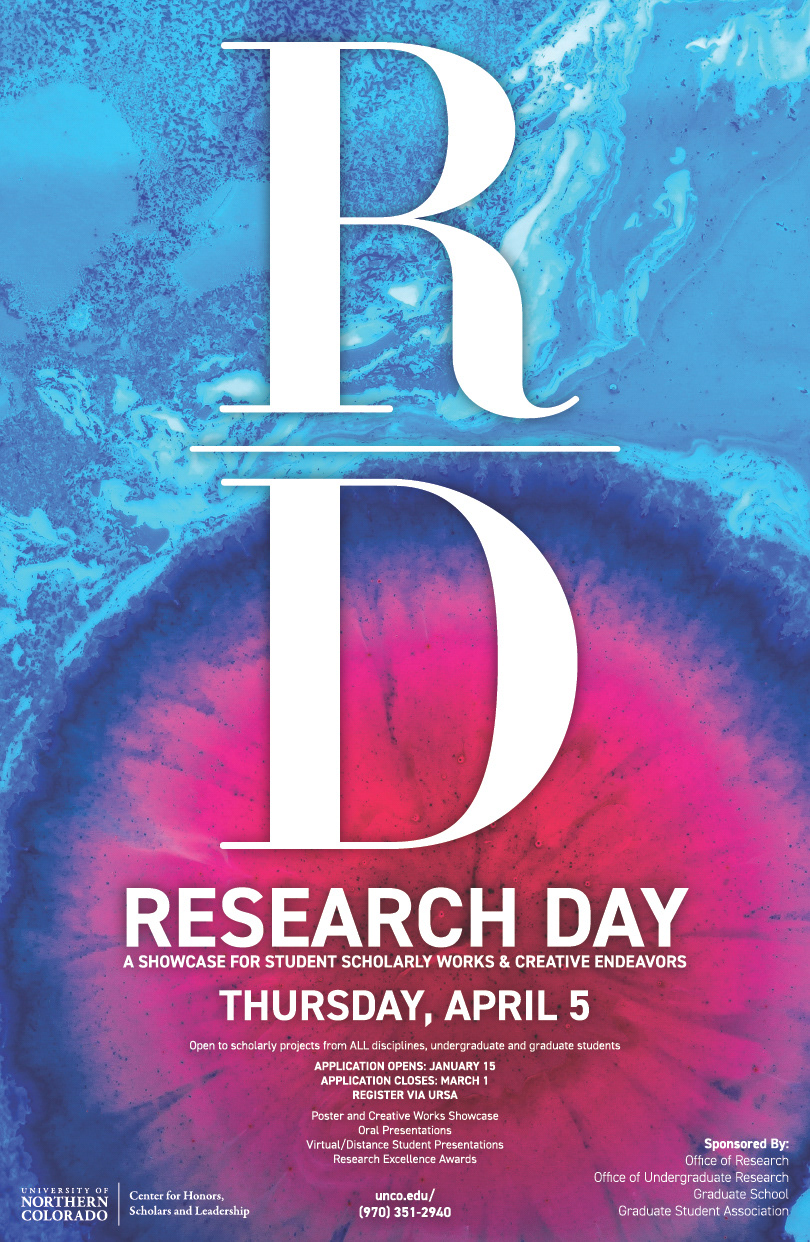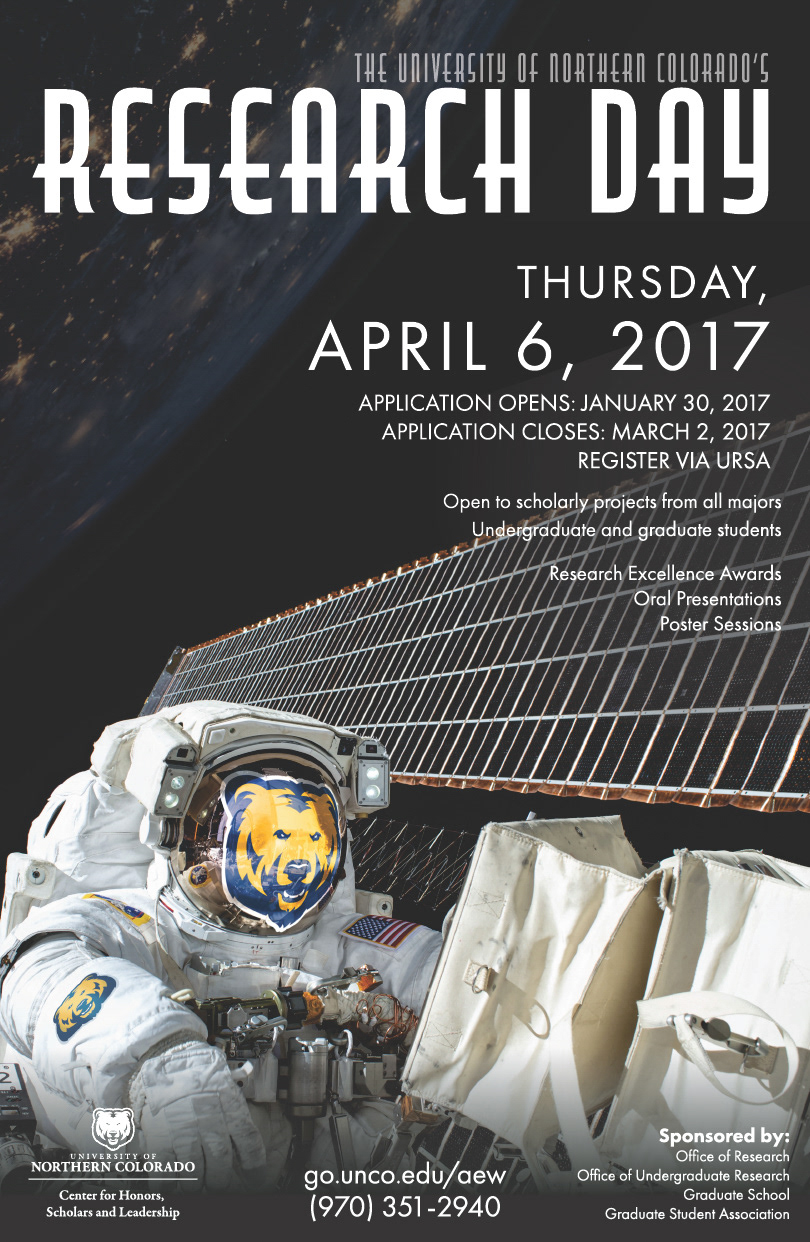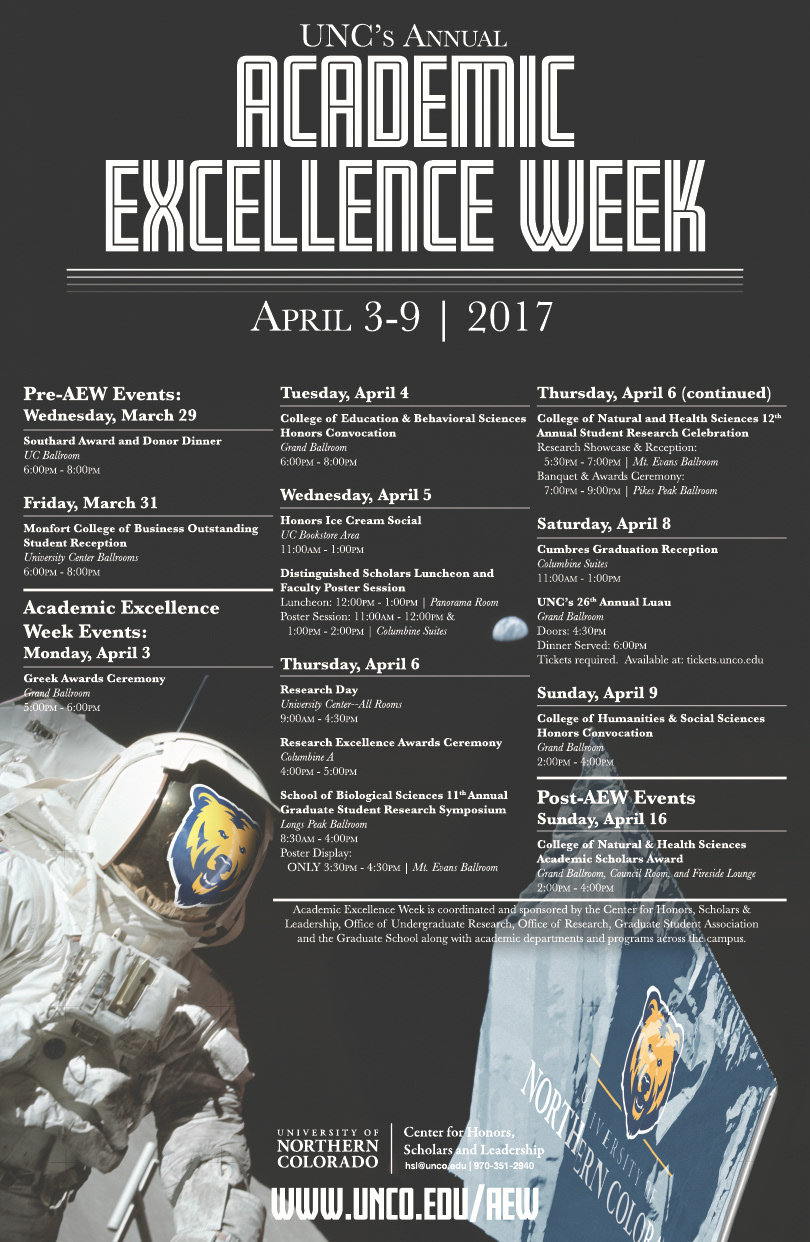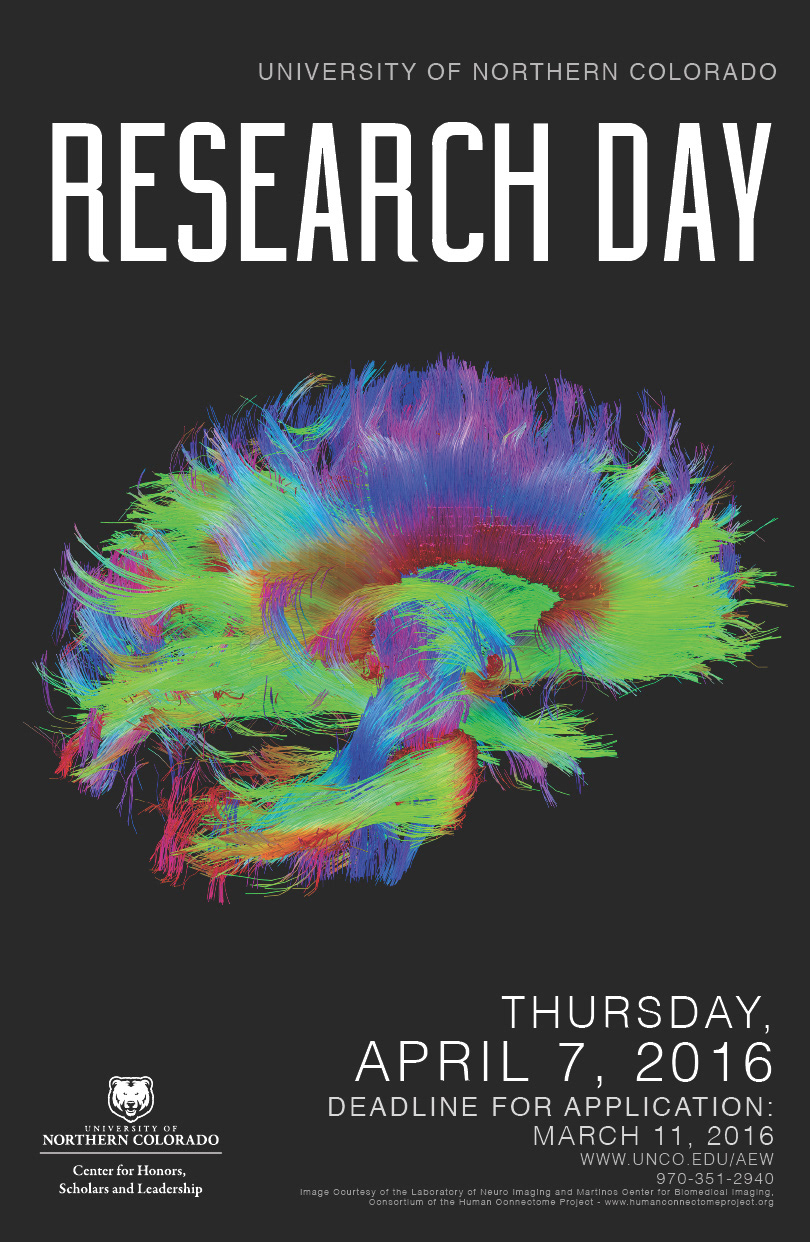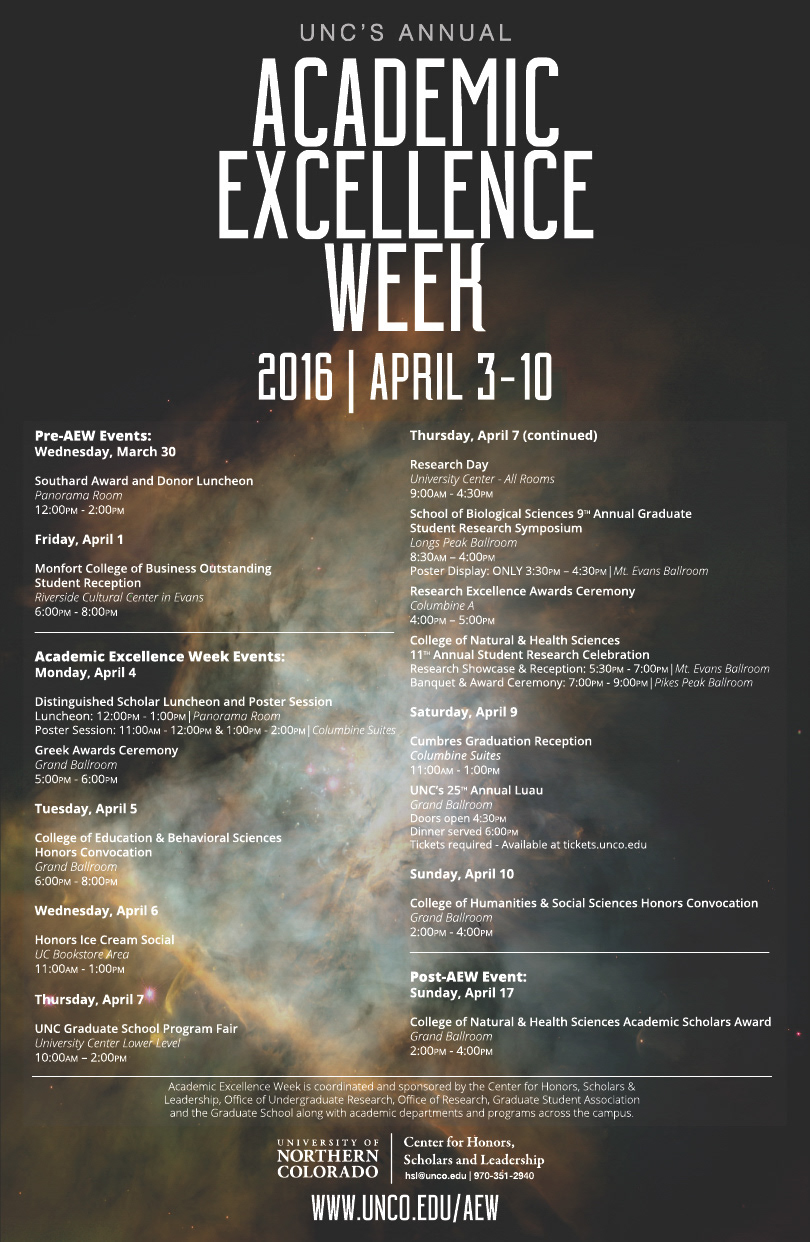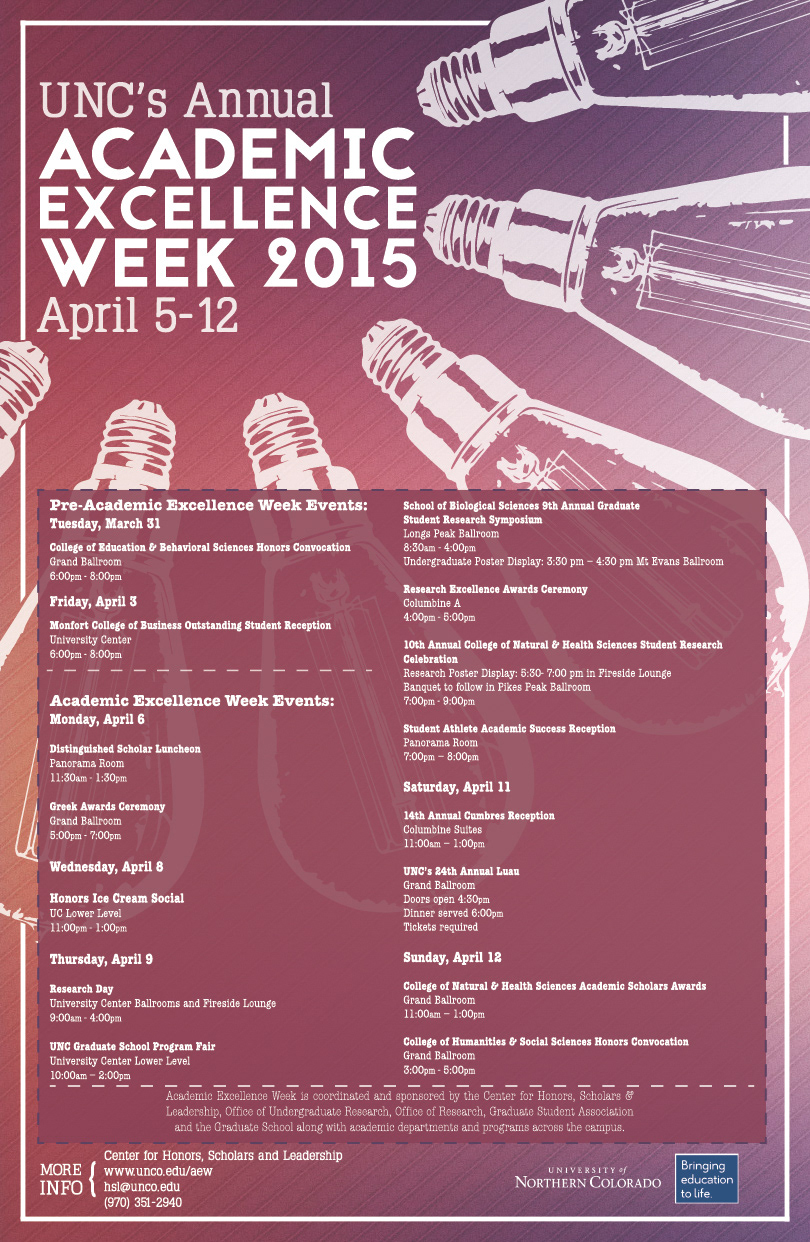 Collection of collateral used for our our department's annual campus-wide Research Day and Academic Excellence Week. These served as promotional materials to advertise the event across the campus.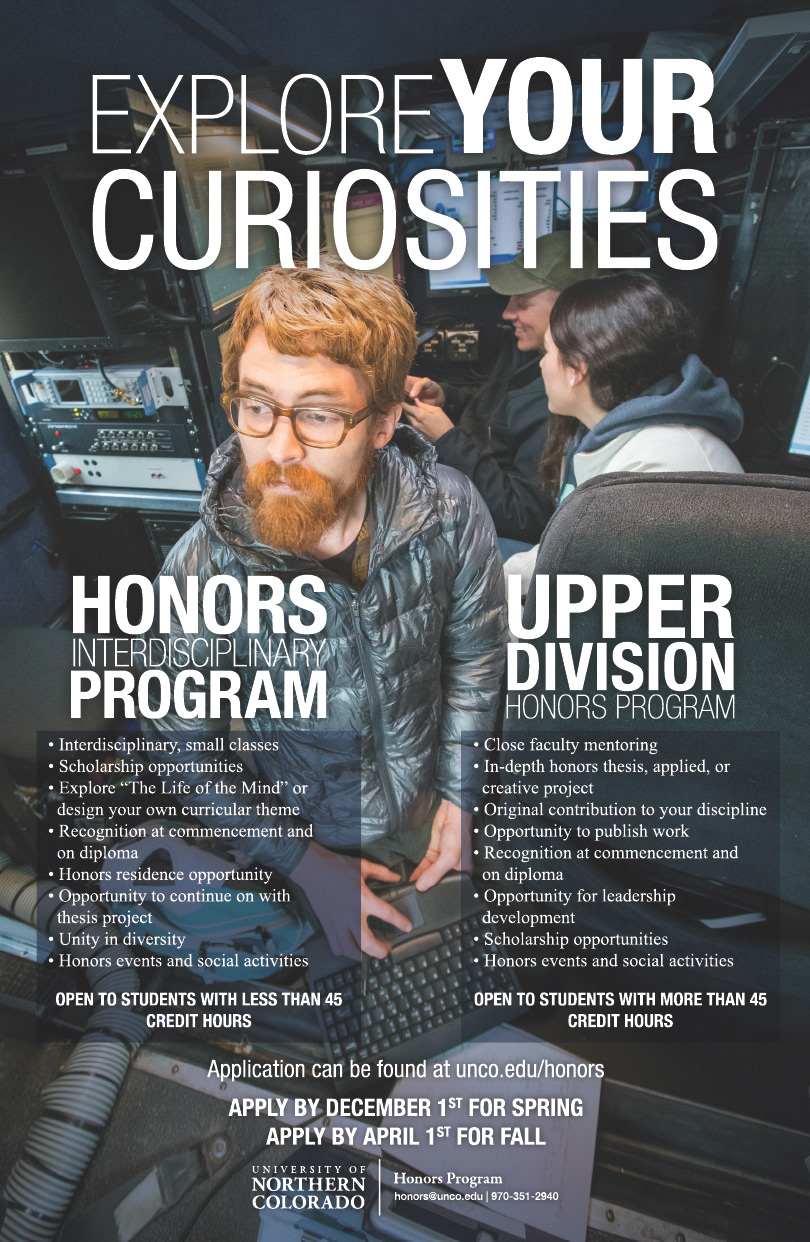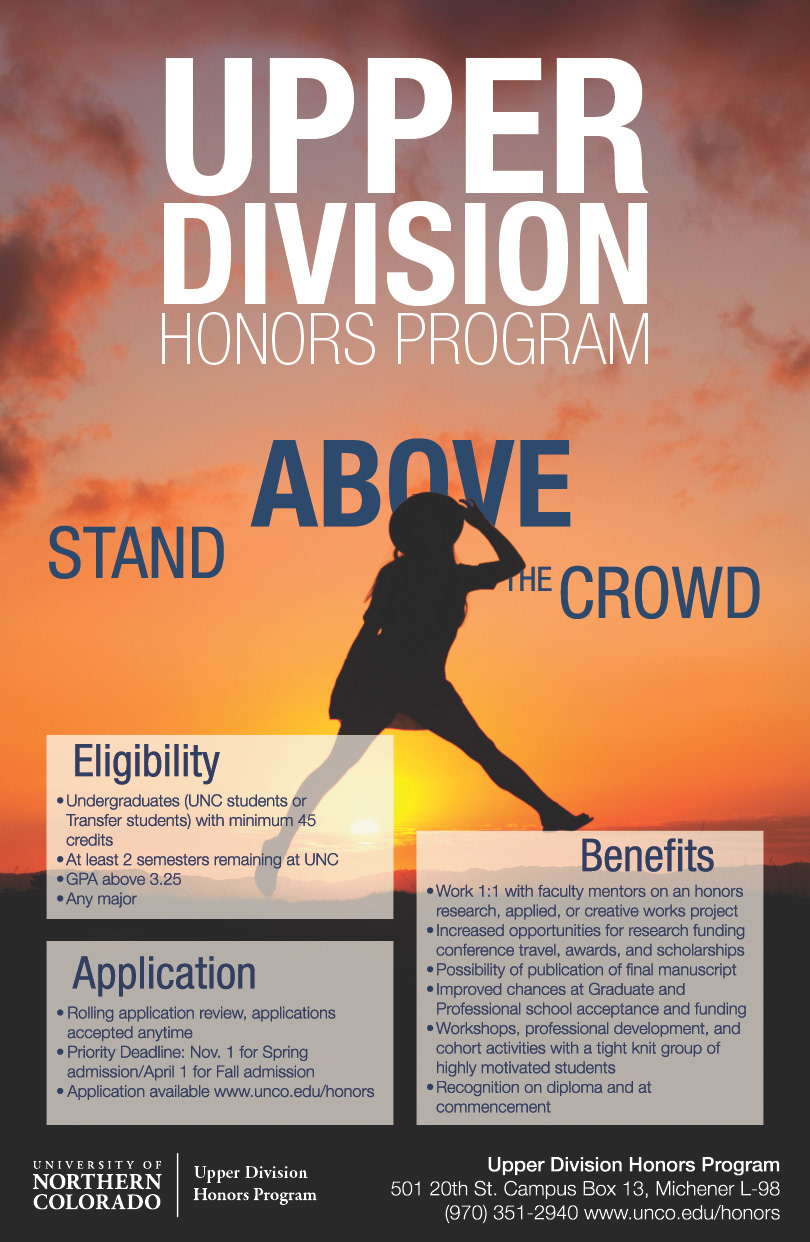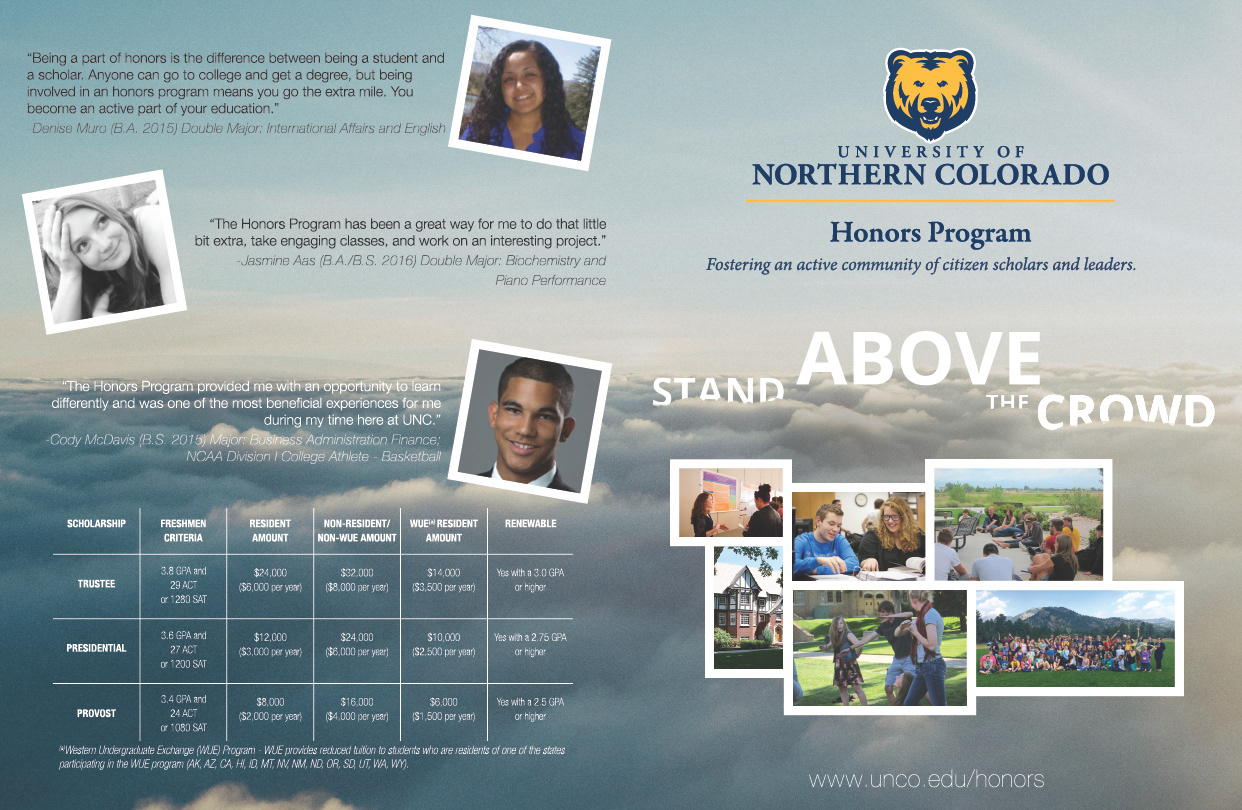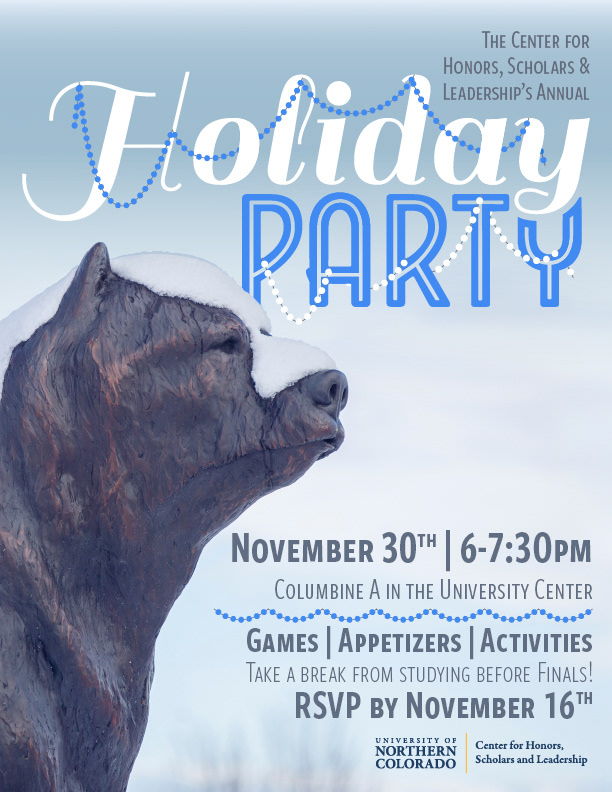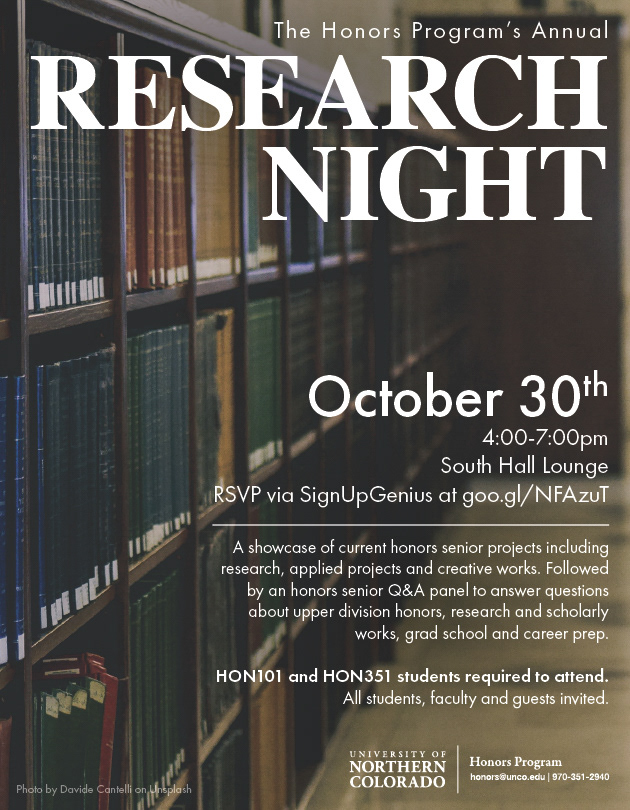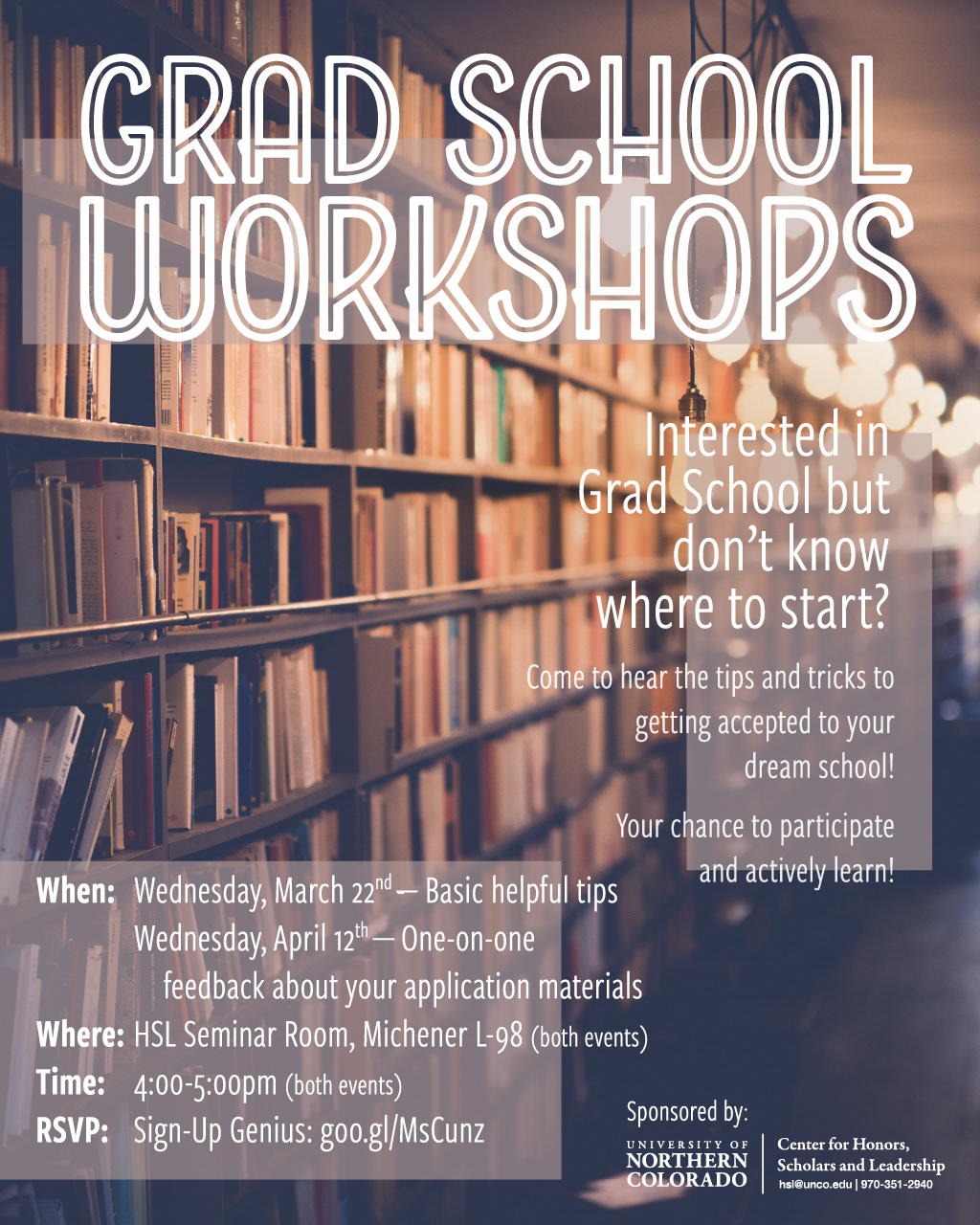 Various print and email collateral advertising a range of events or programs from the Honors Program to the students on campus. I especially enjoyed playing with the University's mascot in various experimental ways.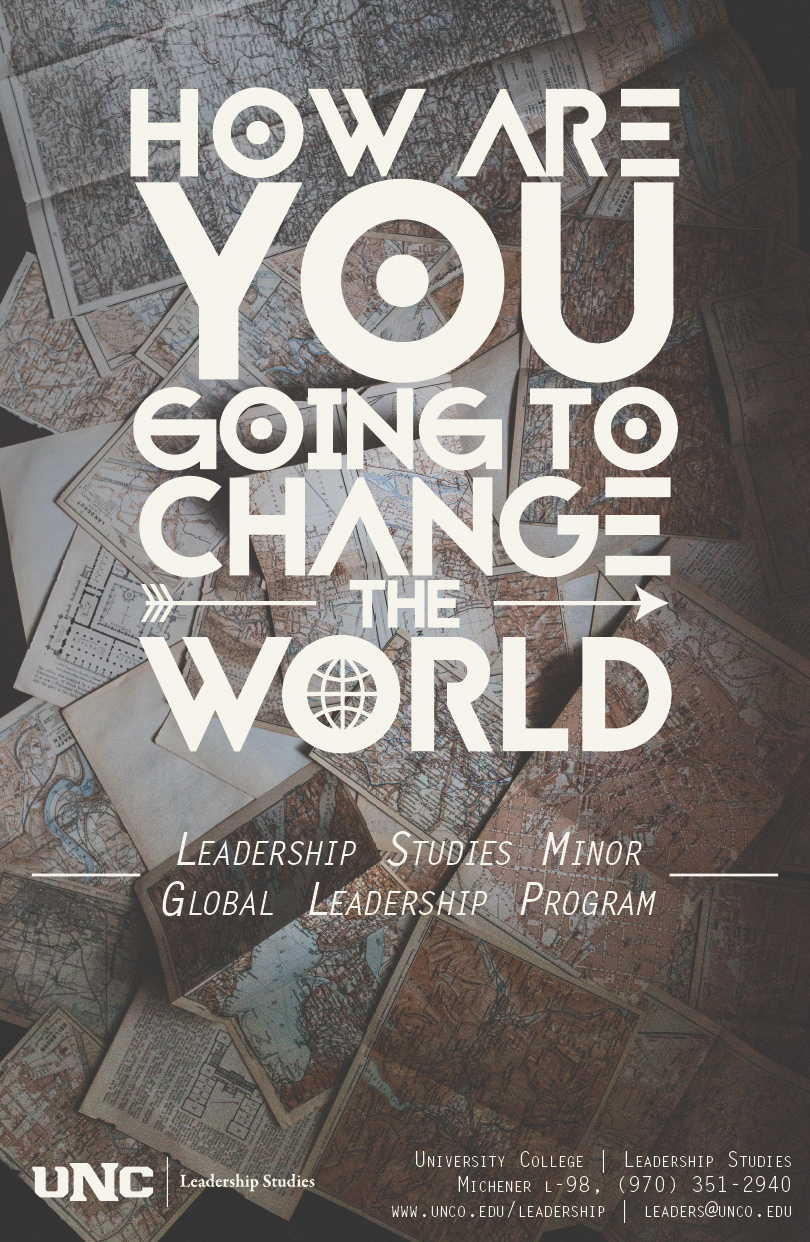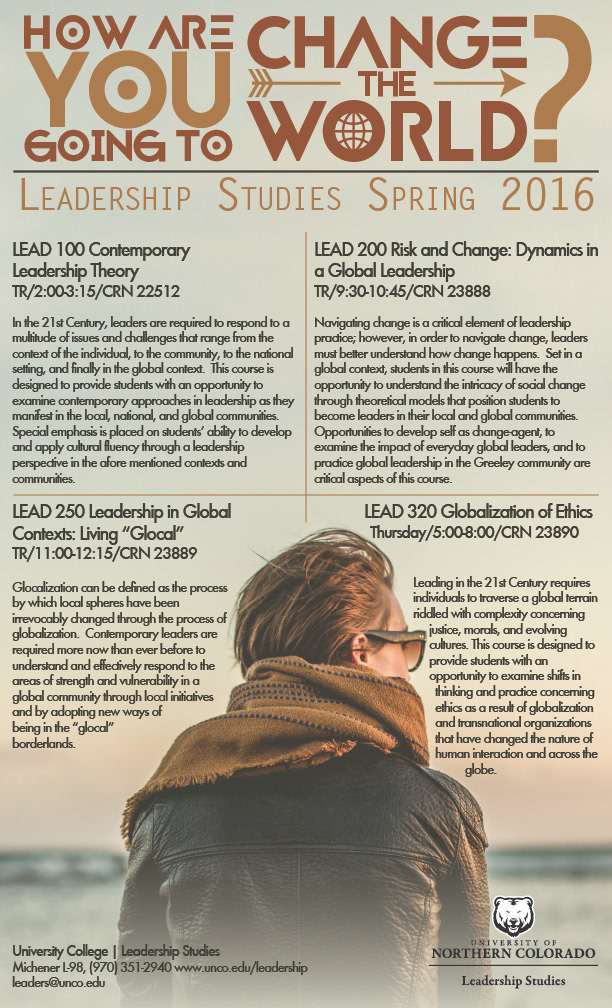 Promotional materials for the Leadership Studies Minor and Global Leadership Program. I enjoyed creating the lockup and seeing how it can be used in various ways to identify the program.