Semantic Shifts
looks at the development of a word's meaning over time. For example, "nice" comes from the Latin word
nescius
meaning "ignorant." The meaning and connotations we have are obviously much different today. I am making the viewer question the connotations they carry with words and objects in an almost Joseph Kosuth-esque manner. What if the word in a specific piece commonly described the imagery? Who's to say that it won't in the future?
The pieces included in this body of work consist of stochastically generated imagery and adjectives sourced from Unsplash.com (an open-source bank of over 550,000 images) and a list of 5,000+ adjectives from a bit of code by the Natural Language Toolkit (www.nltk.org). 
By juxtaposing a drawing, photo, sculpture, or found object with a randomly generated adjective or image, I encourage viewers to bring forward their own experiences and associations with those words and objects to try building a connection. The viewer suddenly realizes his or her own subtle semantic shifts. Each viewer will interpret my work differently and that is what excites me. Rather than creating art to spread a specific message or tell a specific story, I create art to act as the catalyst to unique messages and stories.
The larger idea behind this work is the influence that all types of data has and how it can skew our thoughts. We are constantly inundated with data that all has a goal of influencing us to do something, whether it is through bits, pixels, numbers, or soundwaves. Are we typically aware of this, or is it subliminally absorbed? While independence may exist, how much are our decisions subtly influenced by data we do not even notice? In my work, I hope viewers consciously recognize not only the influence their experiences have in the meaning-making process, but also how a constant exposure to data influences that same meaning-making process we think of as being independent.
I utilize words, imagery, and objects arbitrarily with no intended meaning or implications. A minimal amount of personal bias is always going to be present, but I try suppressing that to maintain as much authenticity as possible. Any commonalities or themes across the images or words are completely unintentional, but that does not mean that they cannot exist.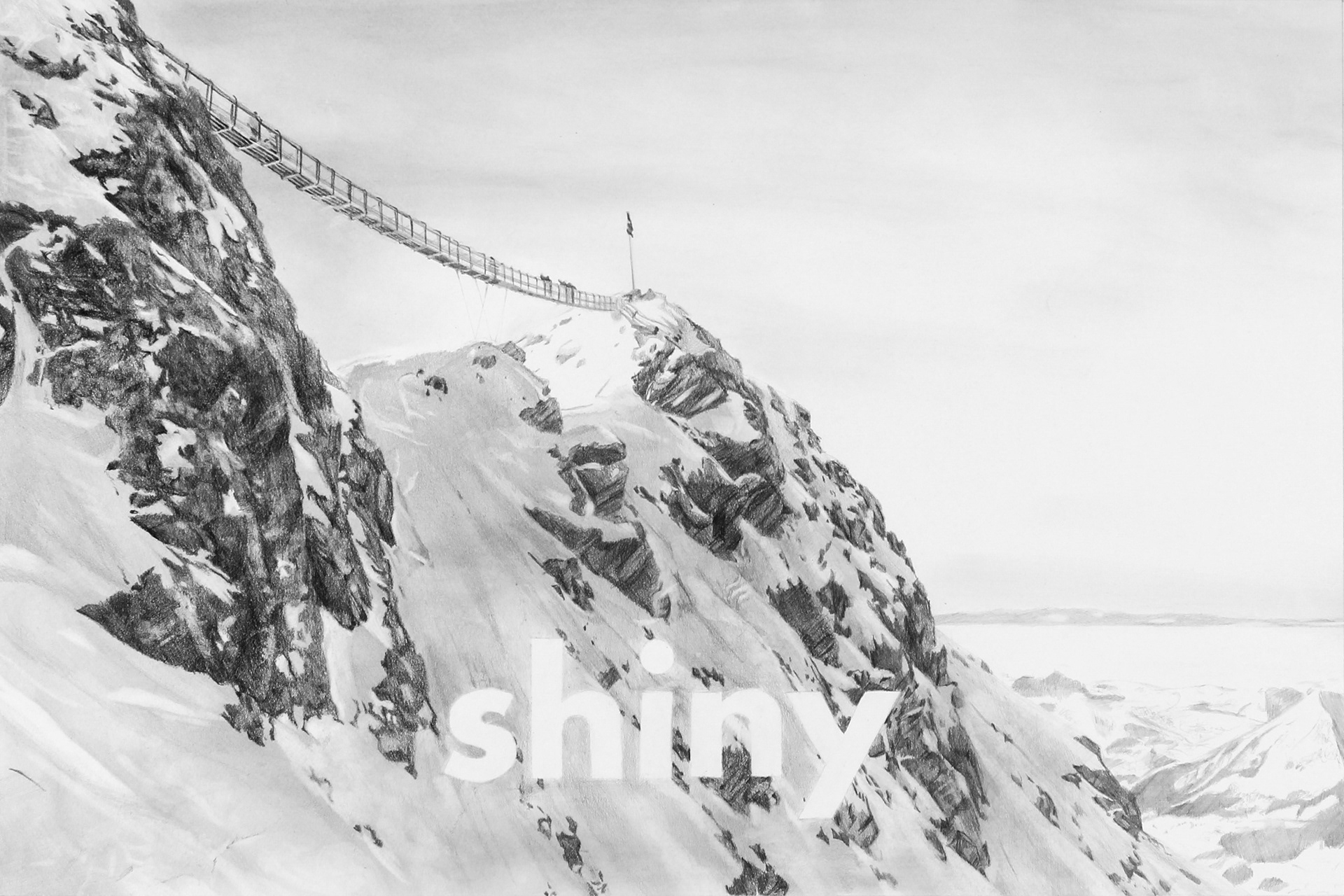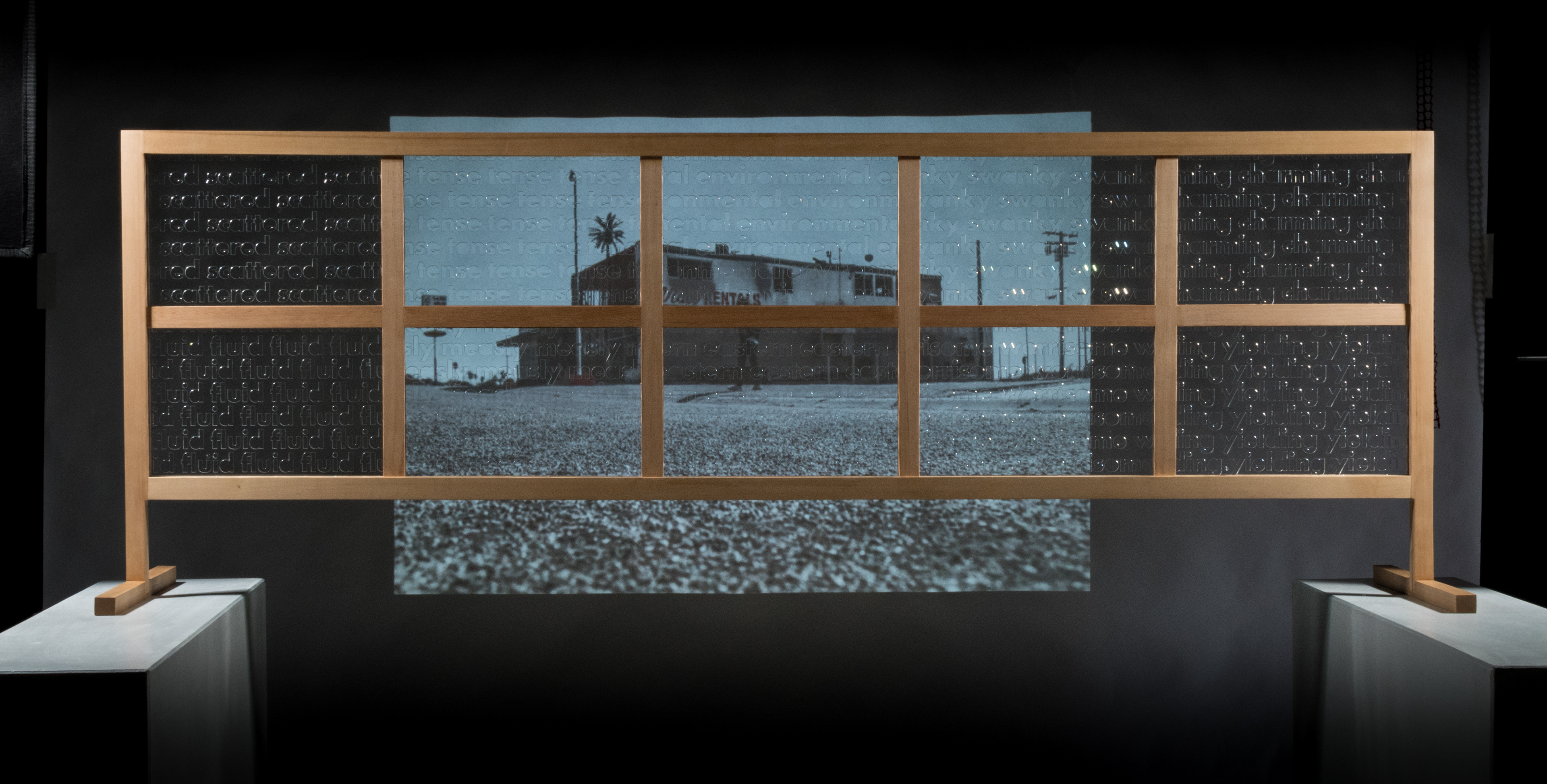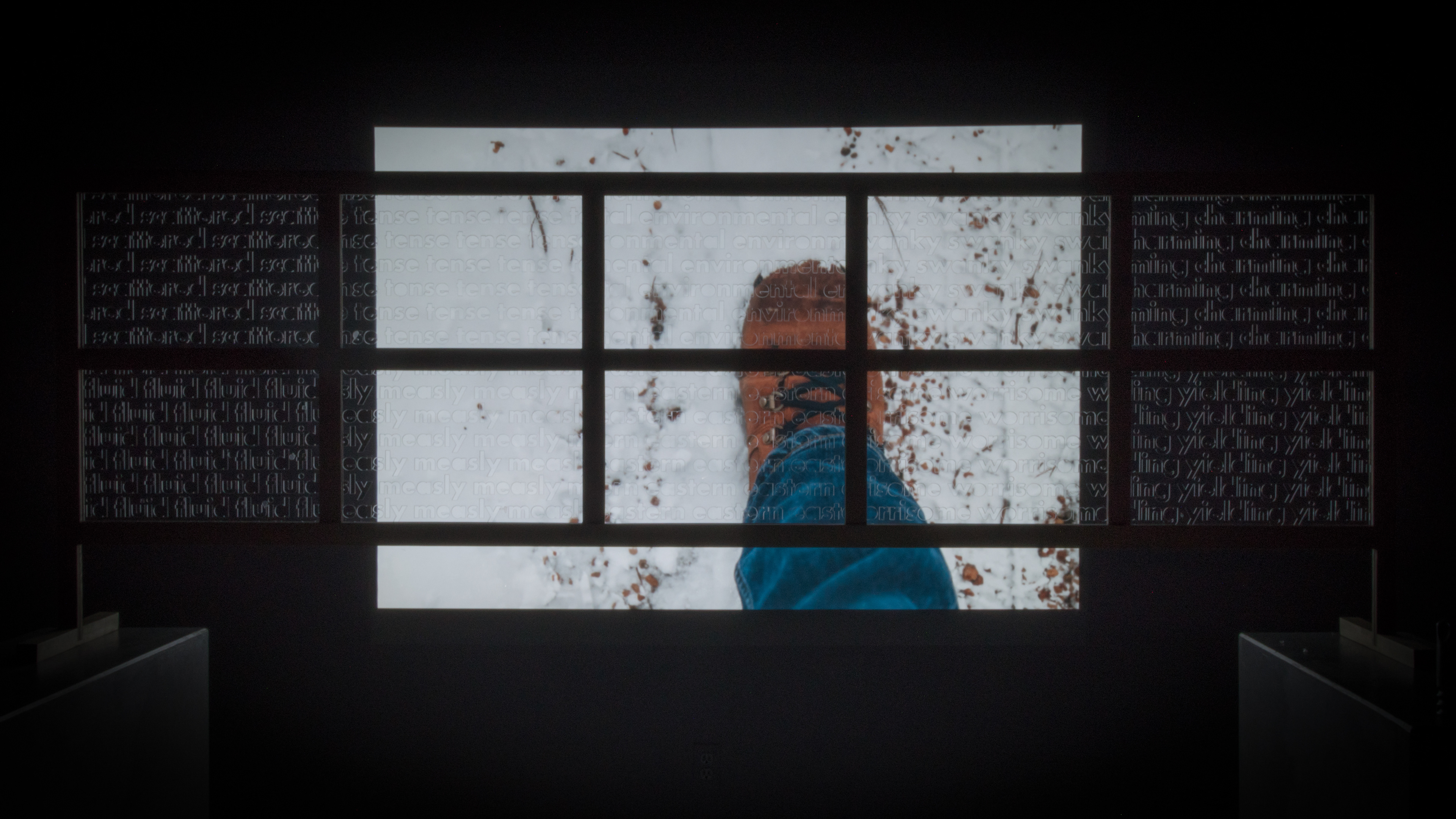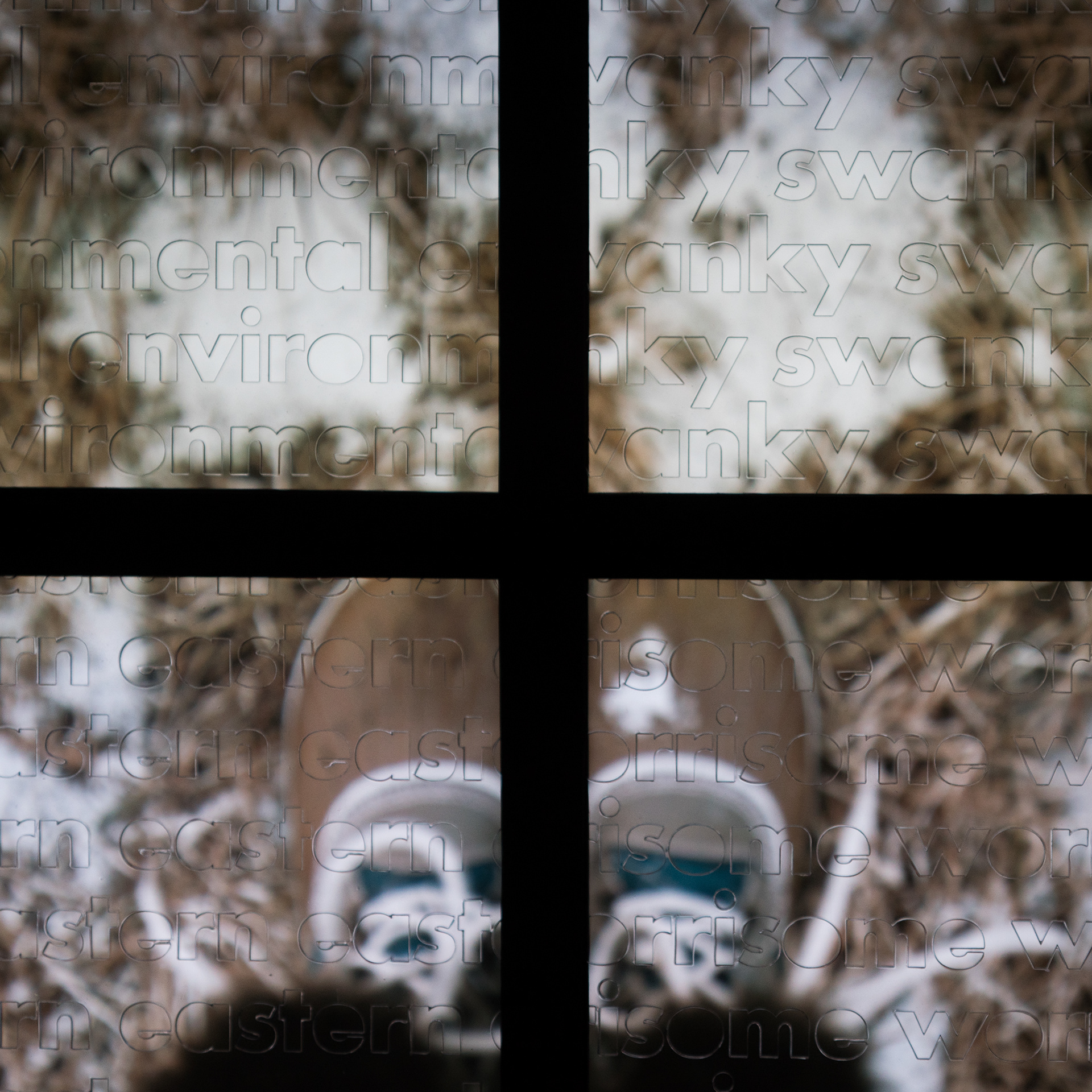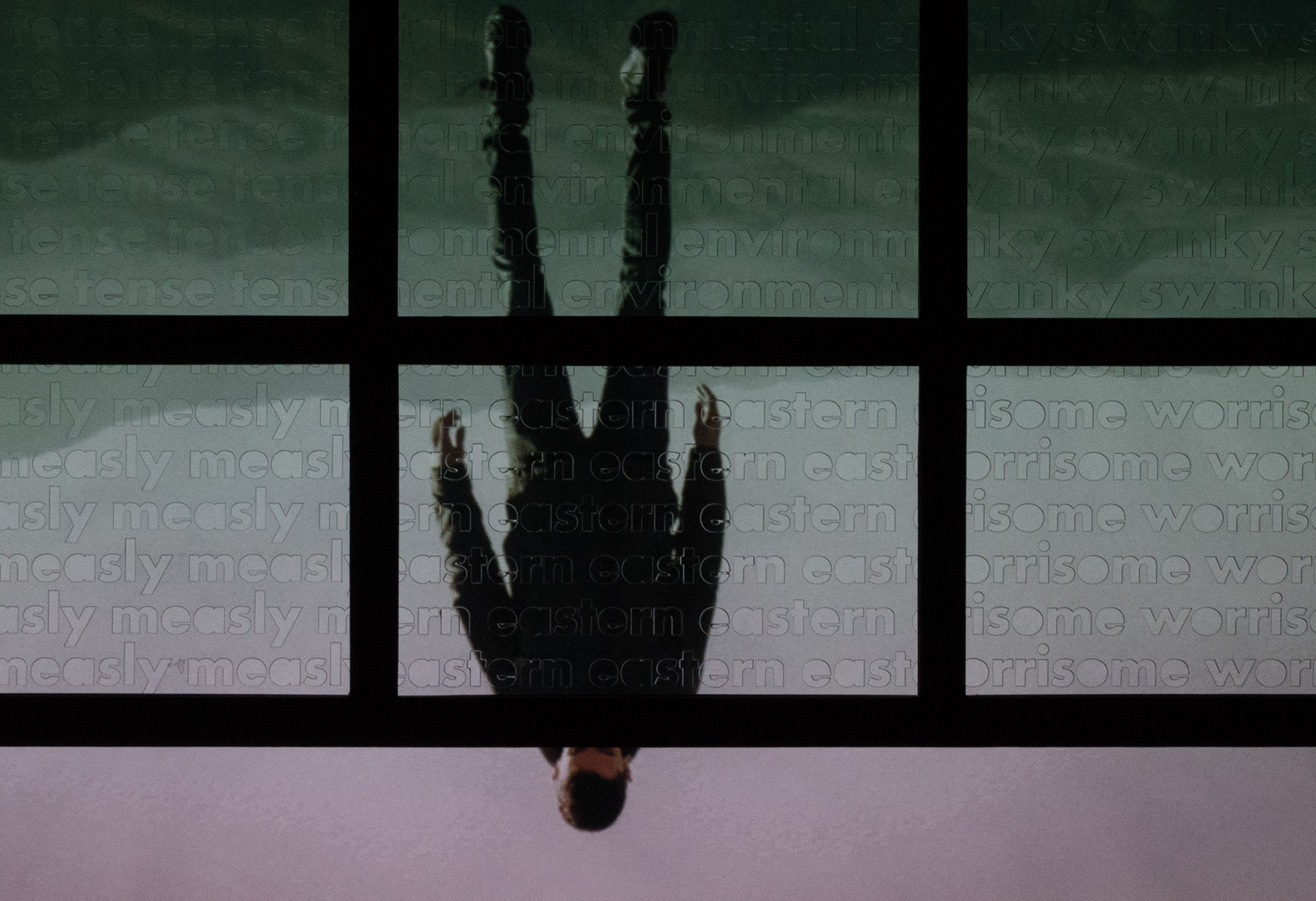 Windows
wood, laser-cut acrylic, projected images
32.5"x89"x20"
2018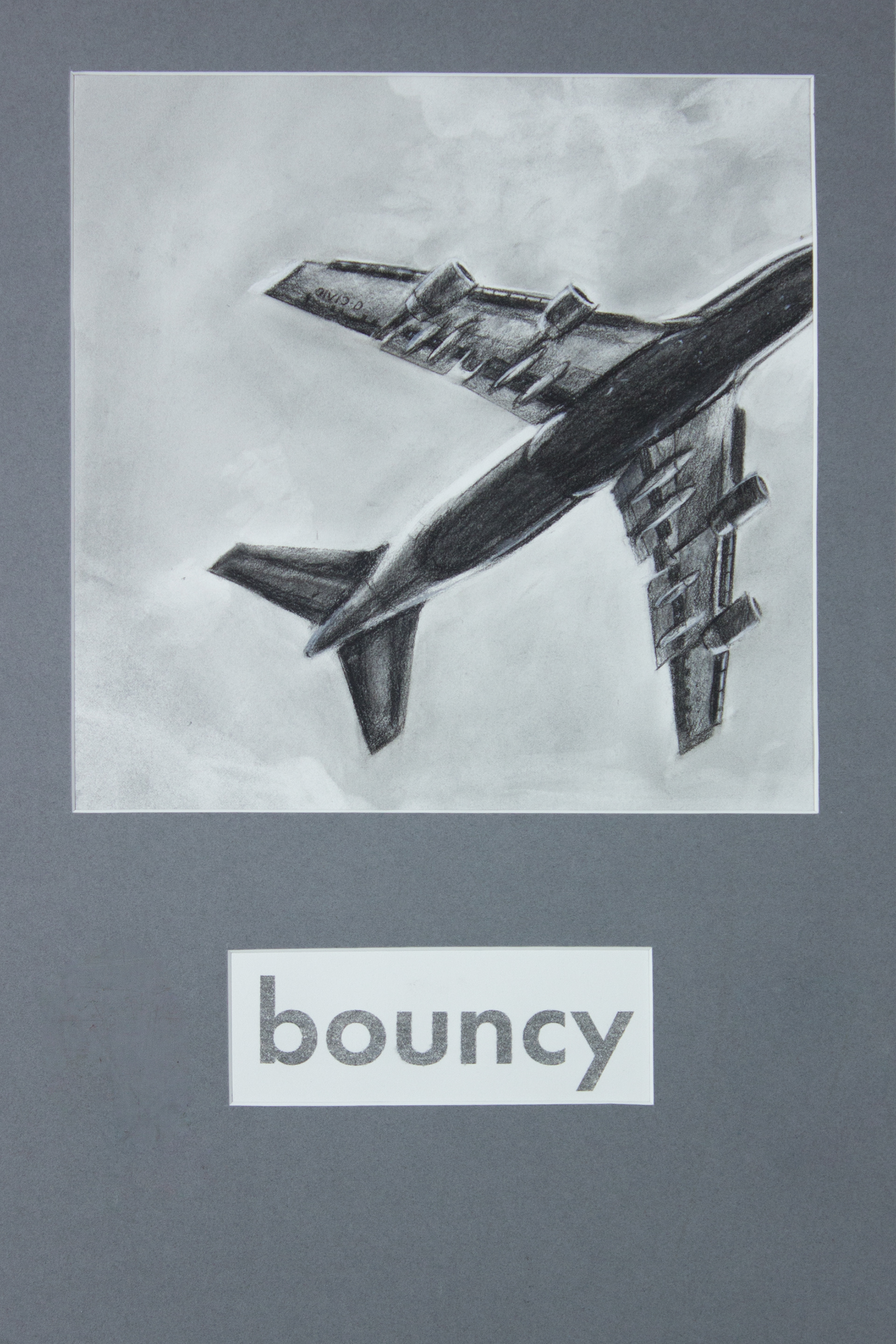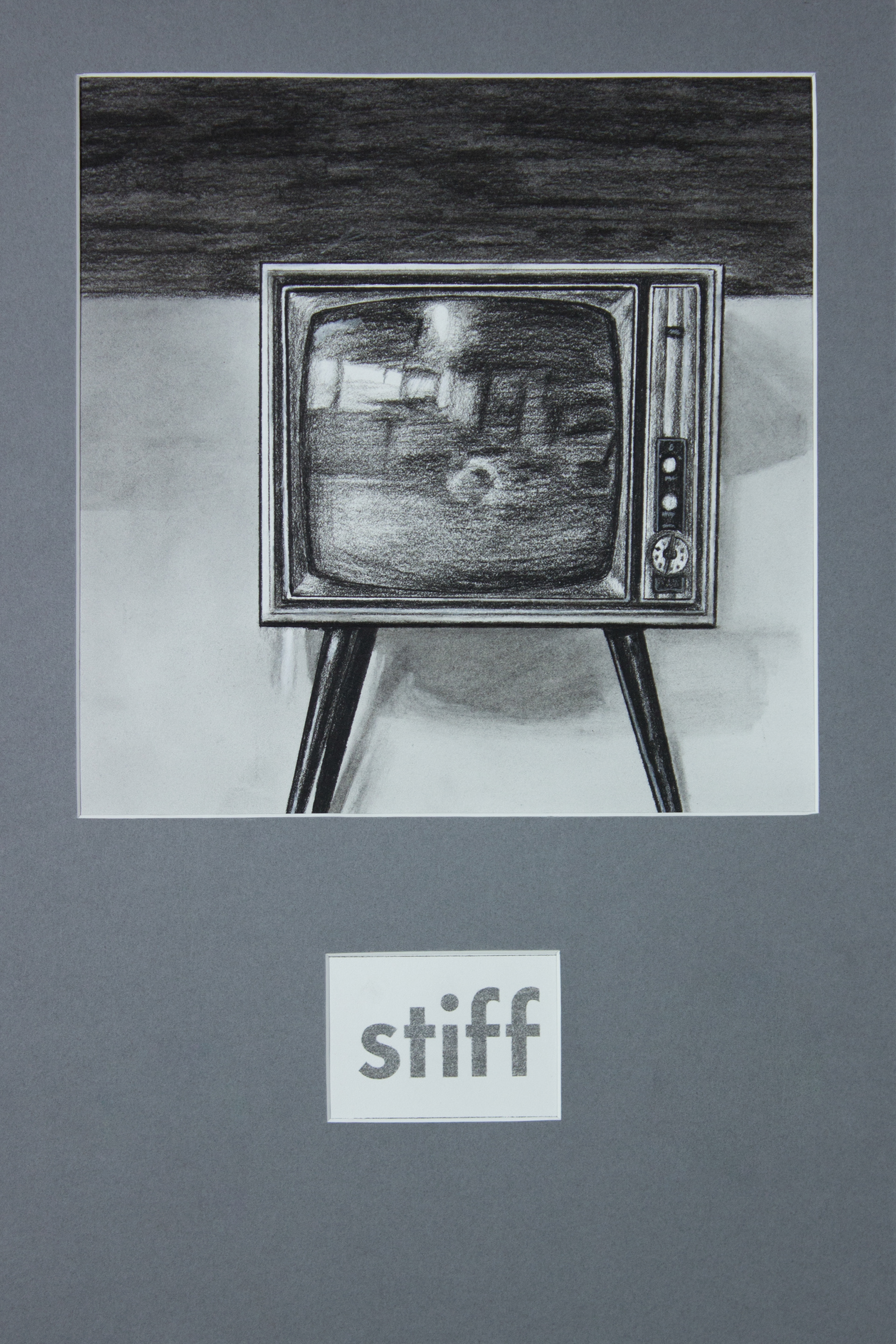 Bouncy, Stiff, Moist
charcoal, photo transfer
each 18"x12"
2017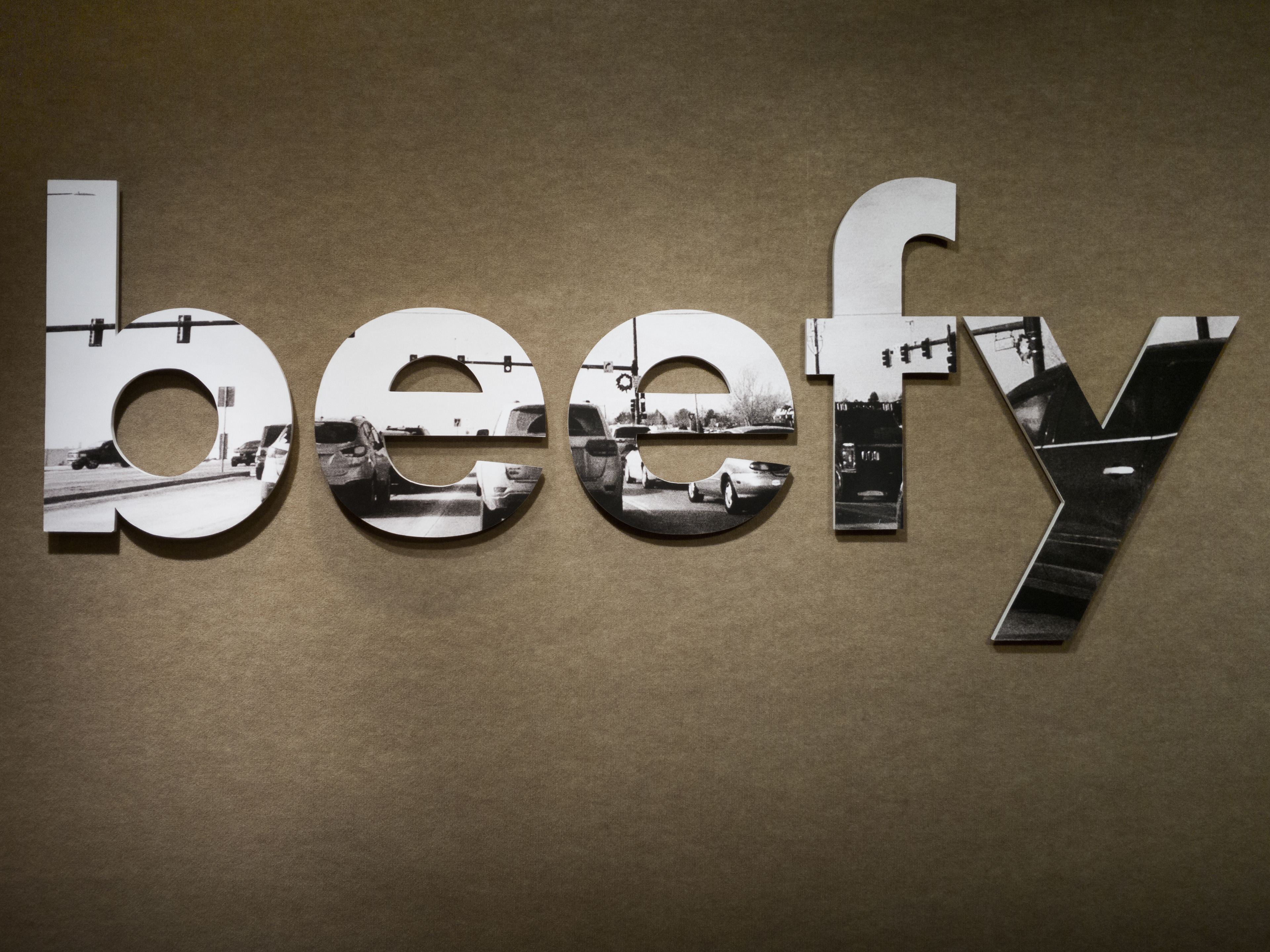 Beefy
wood, printed image, spray paint
37"x96"
2018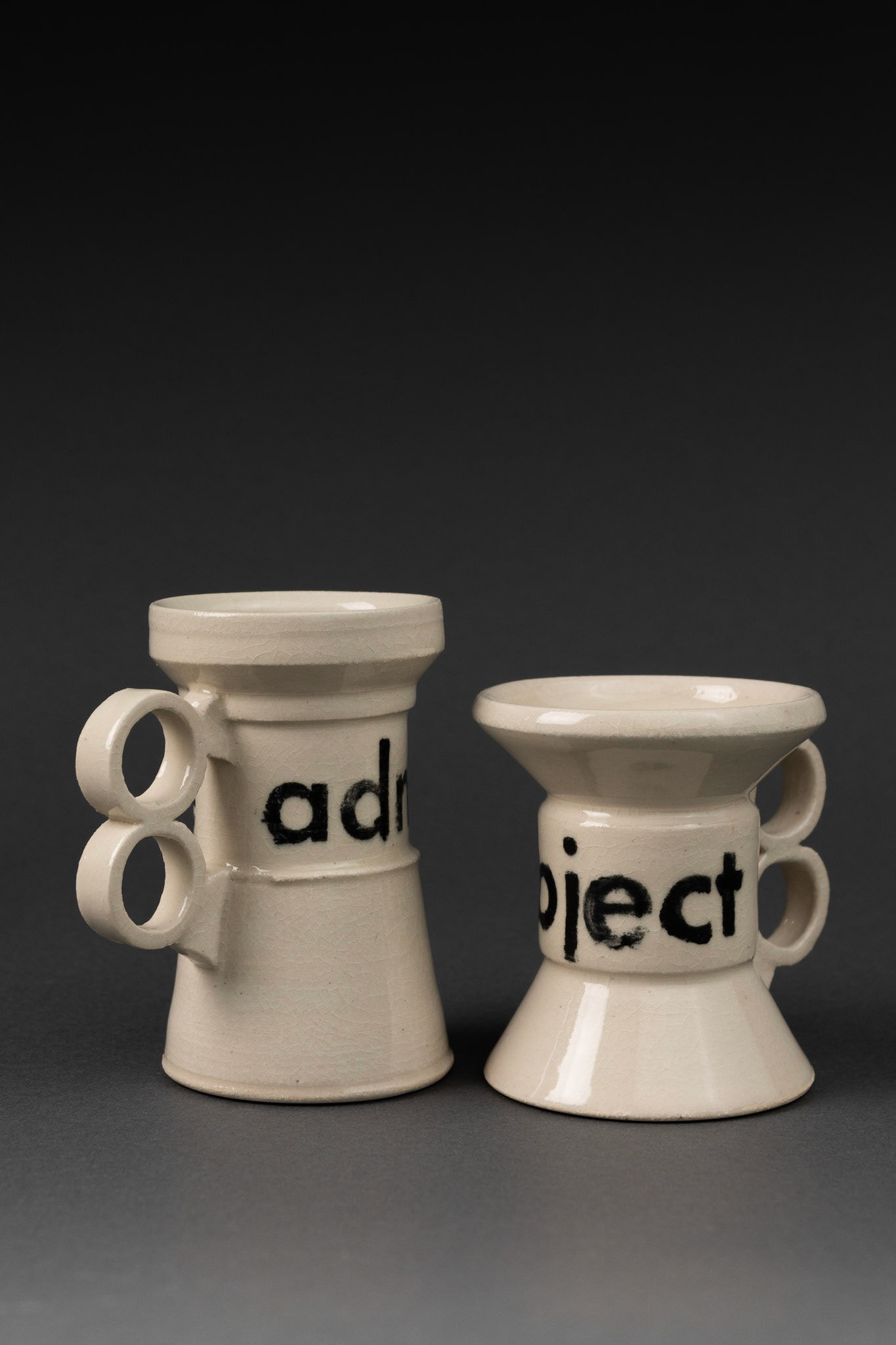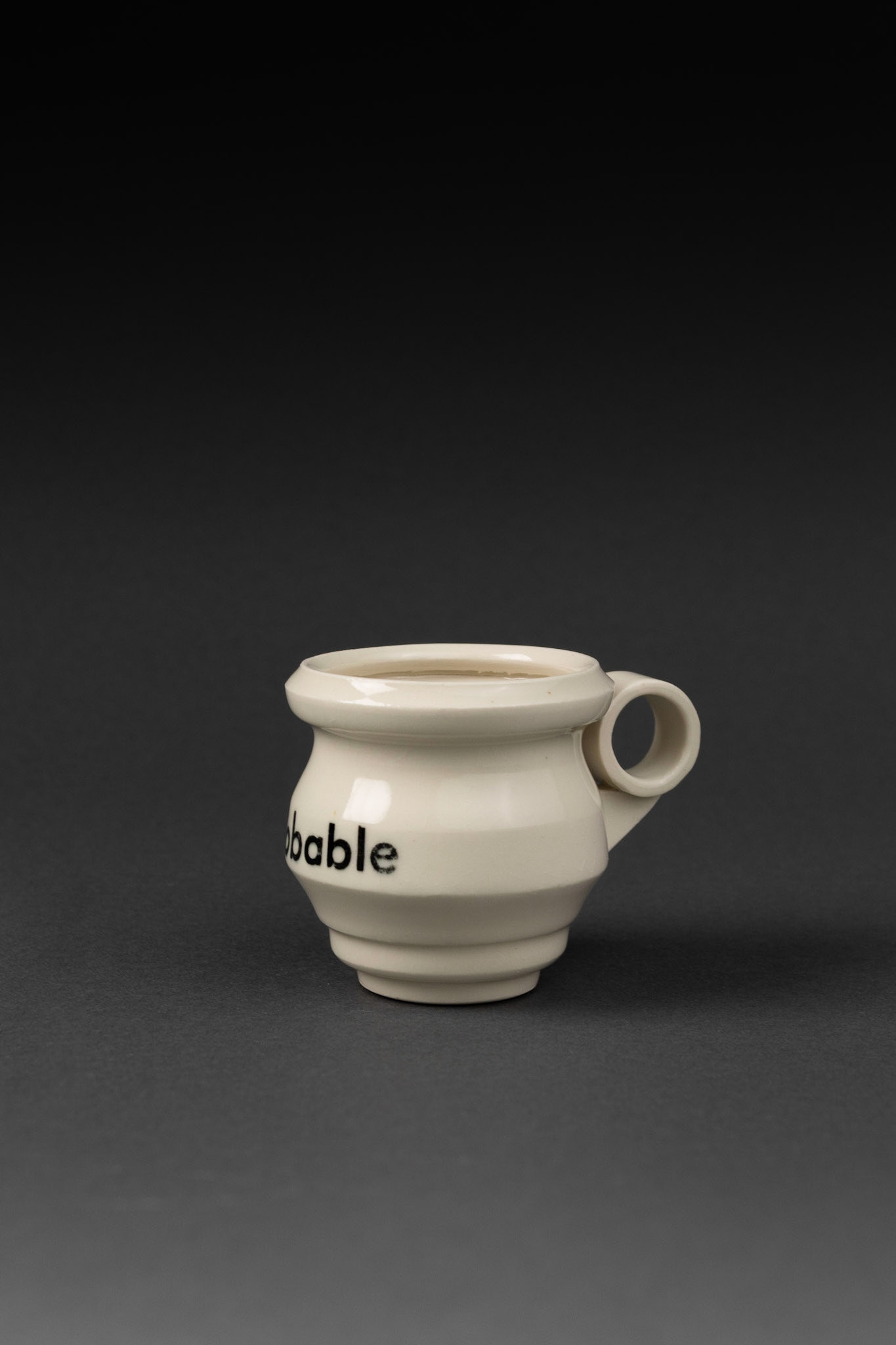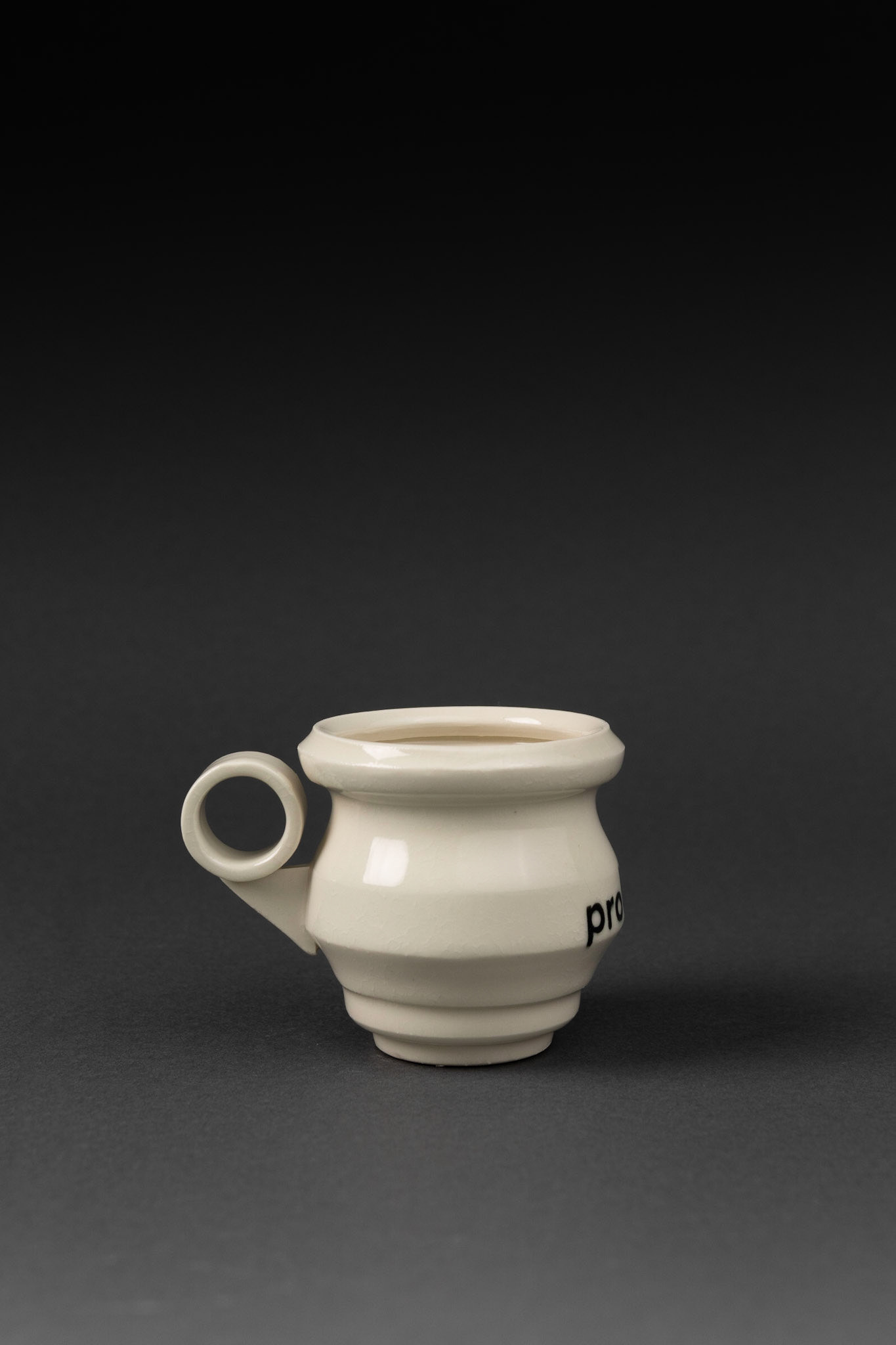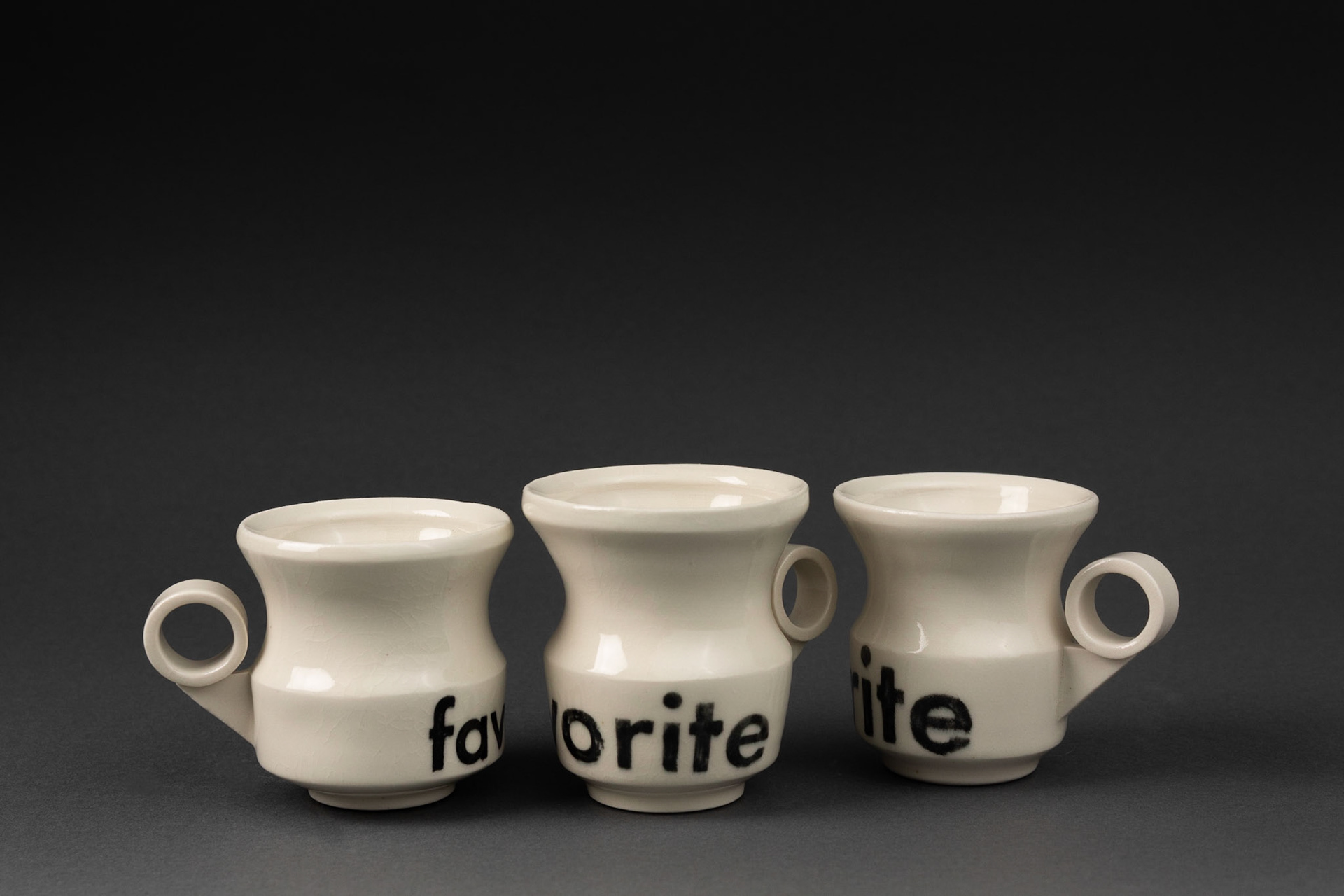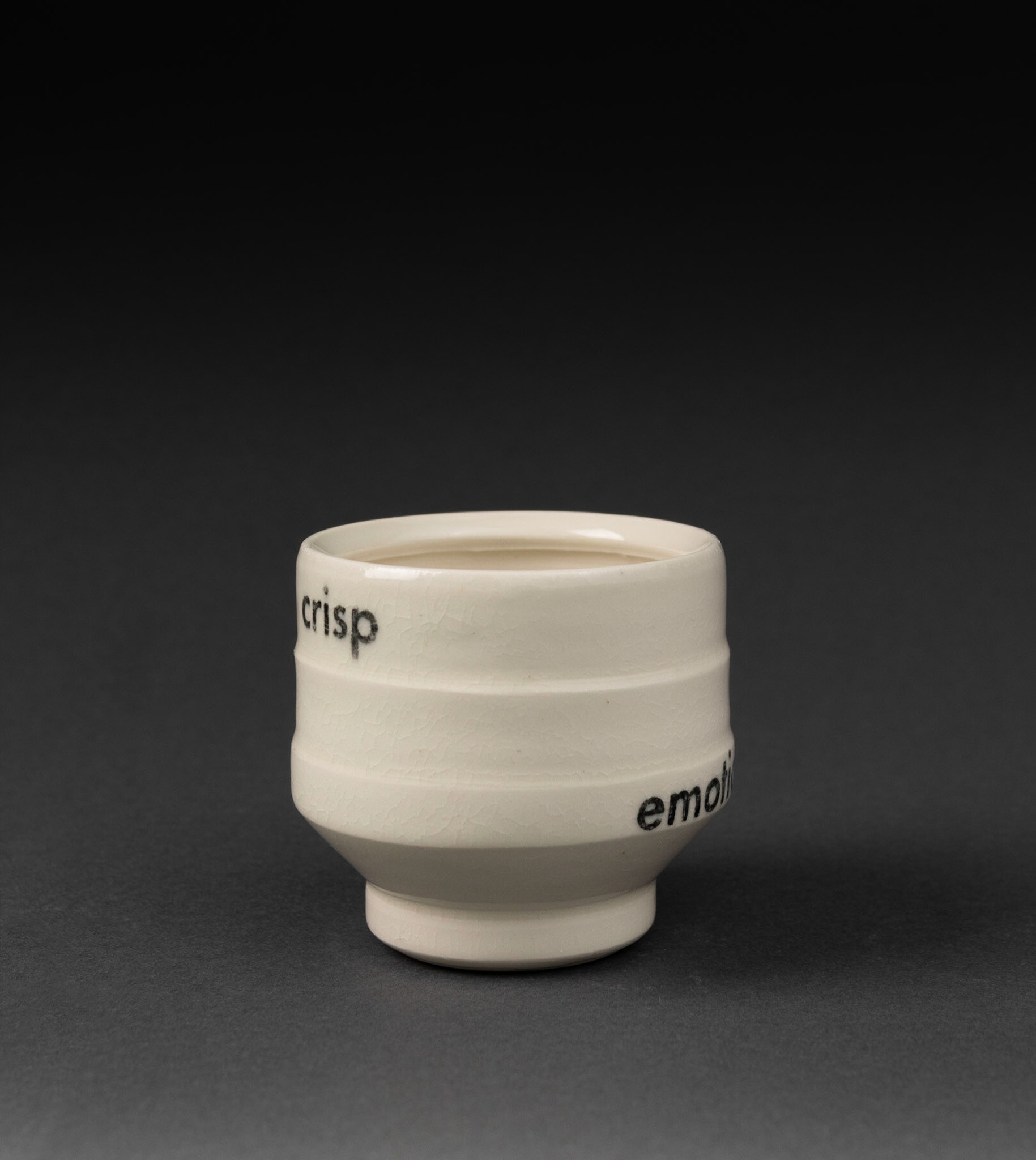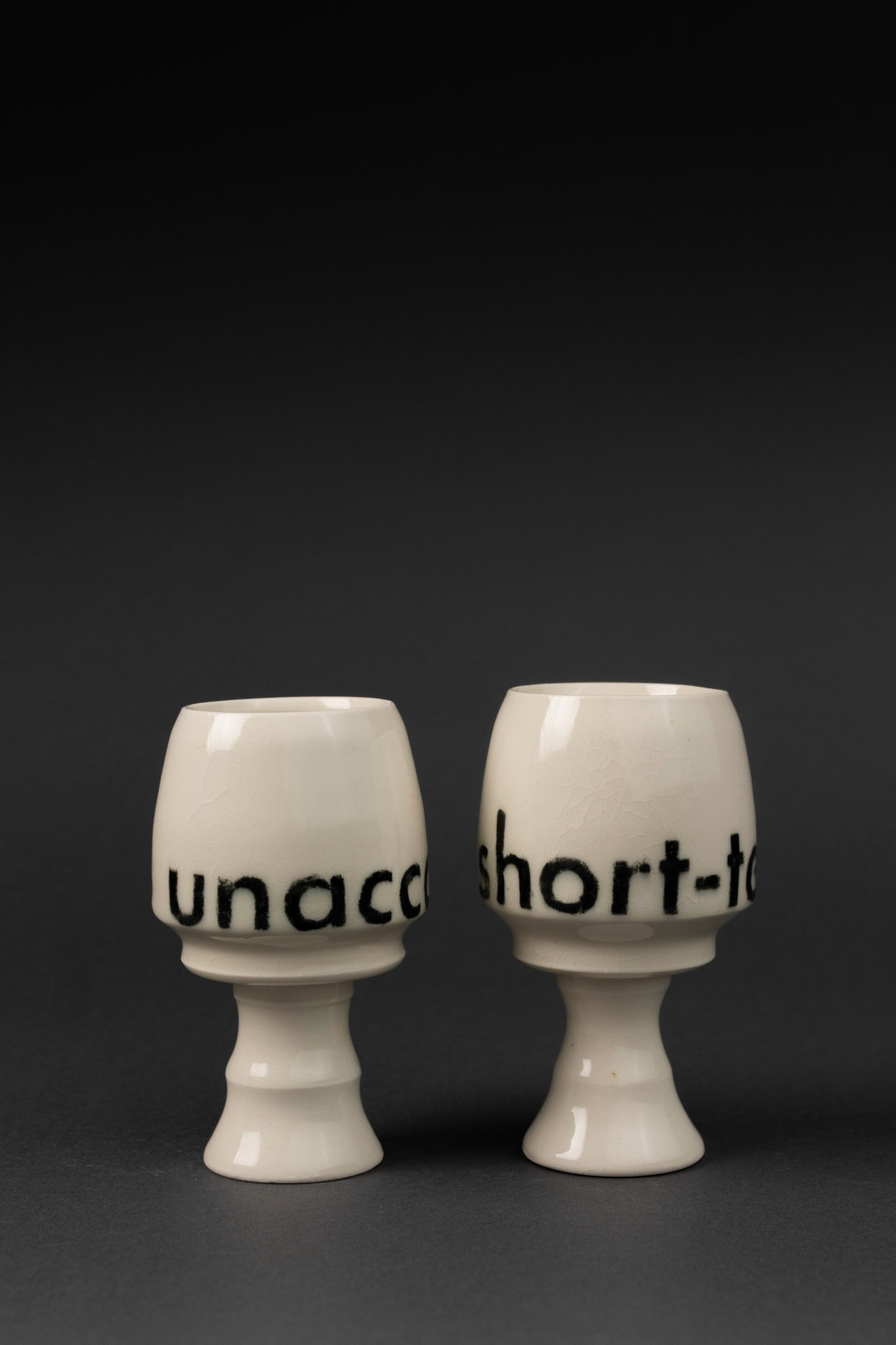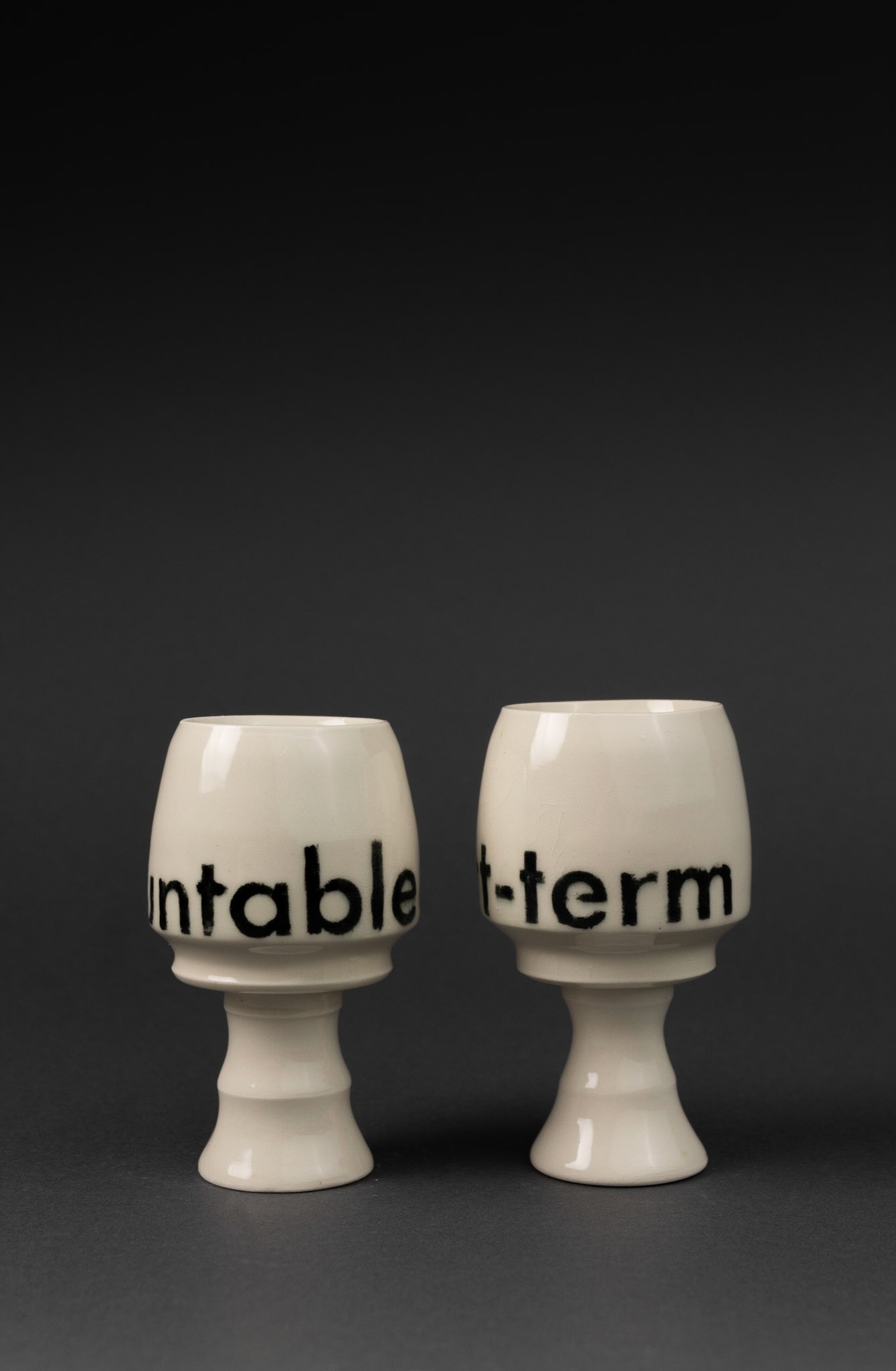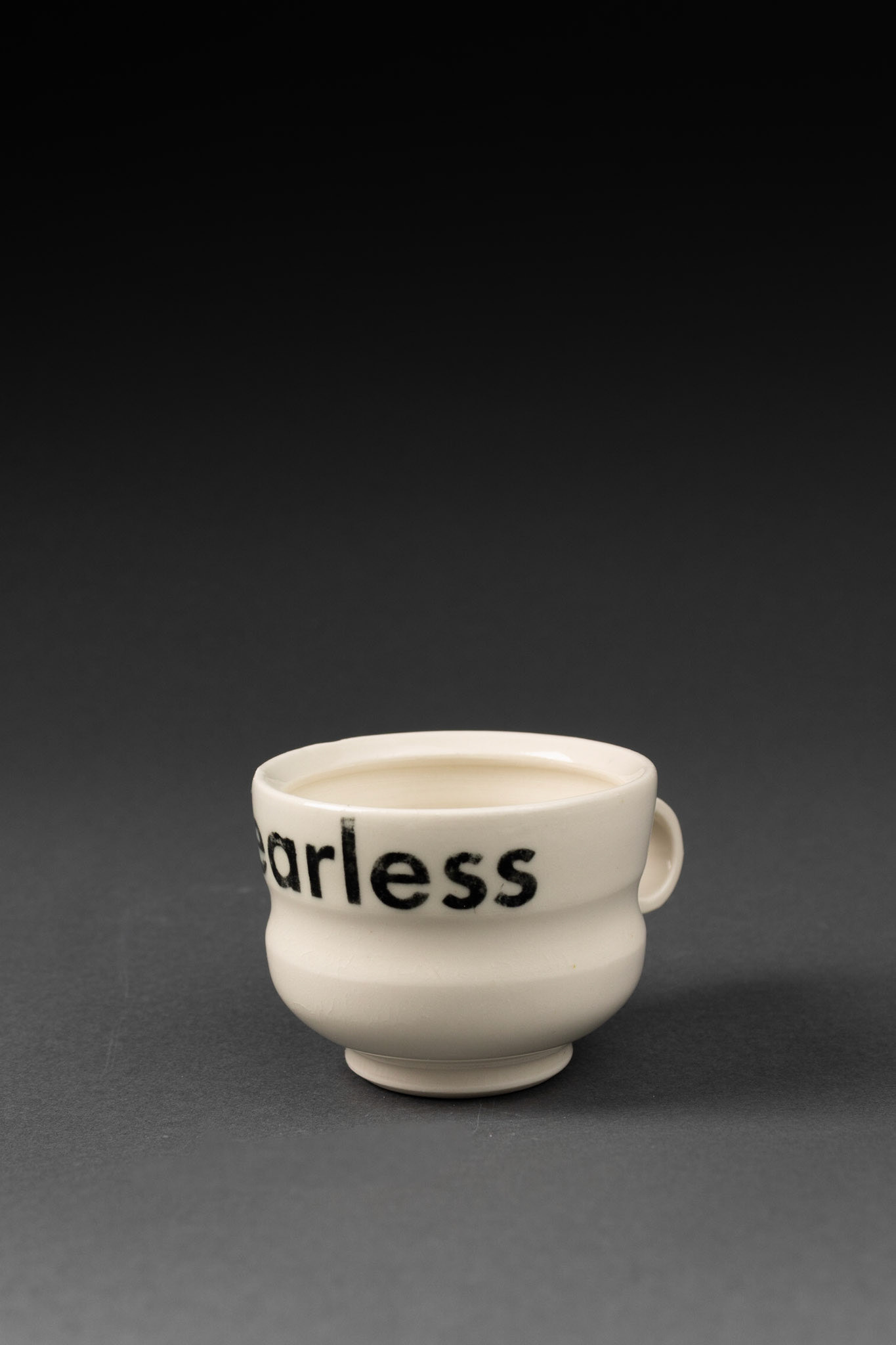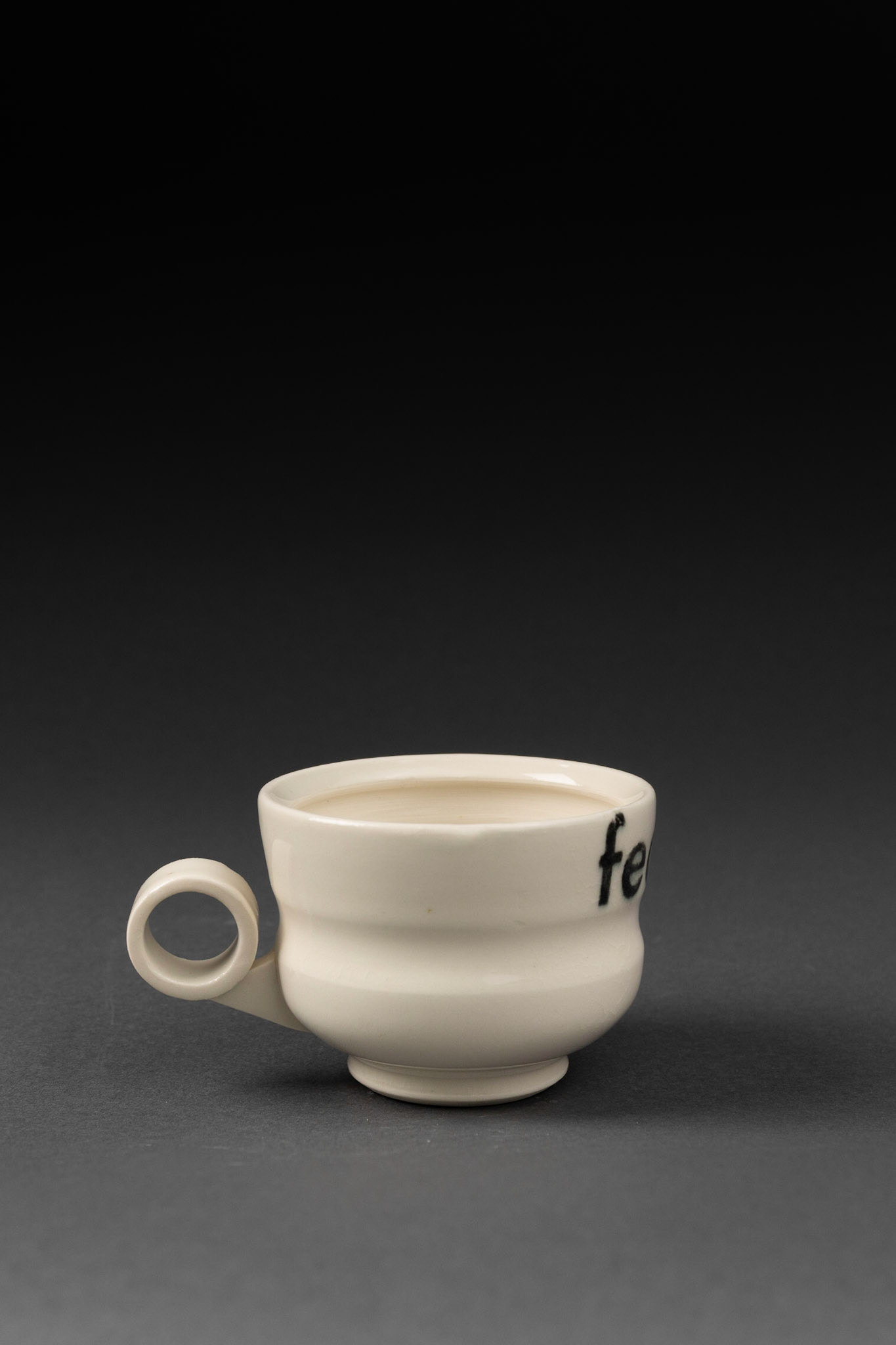 Semantic Shifts
Ceramics (individual titles vary)
porcelain, cone 6 oxidation
2.5"-5" tall
2018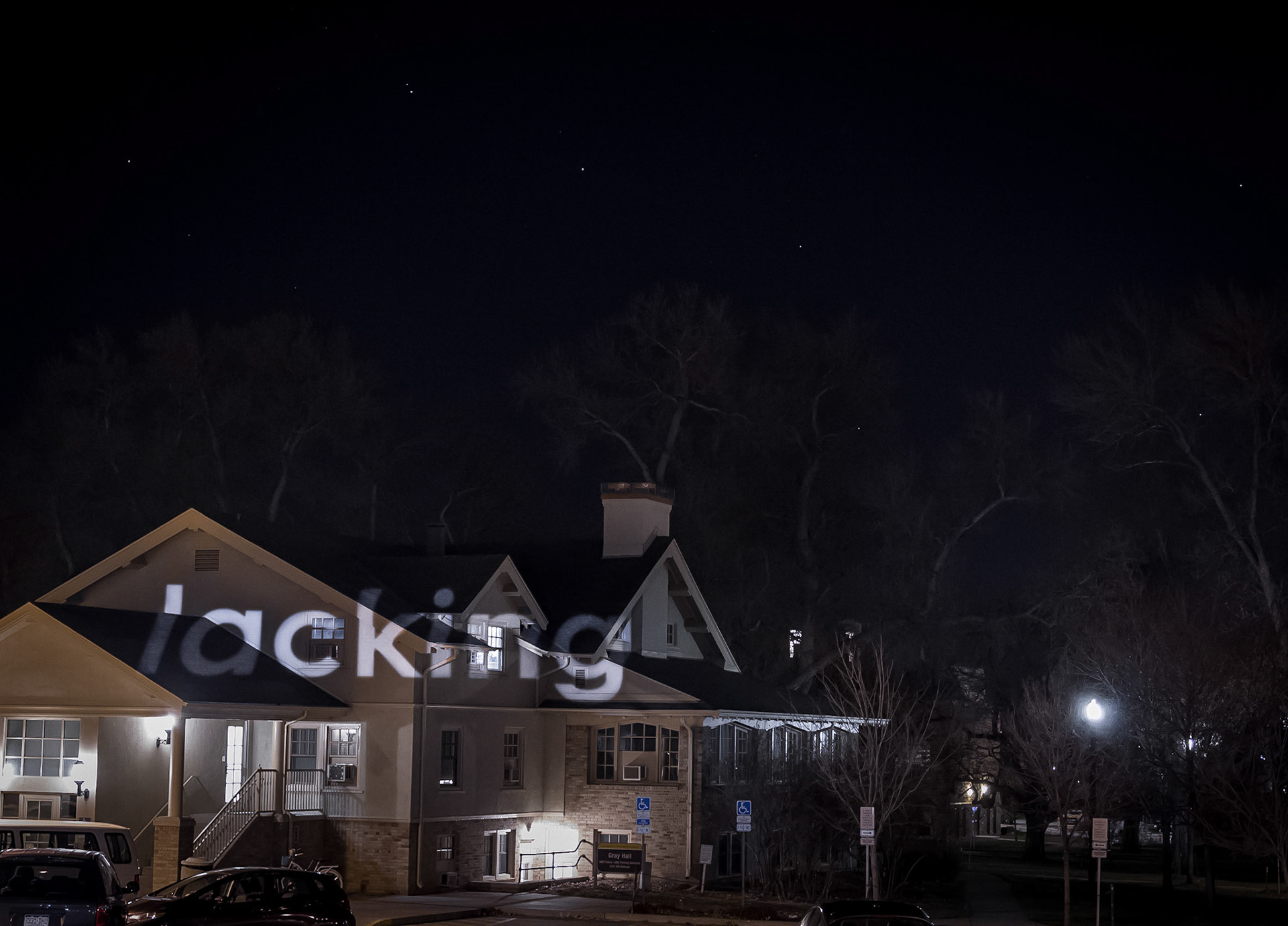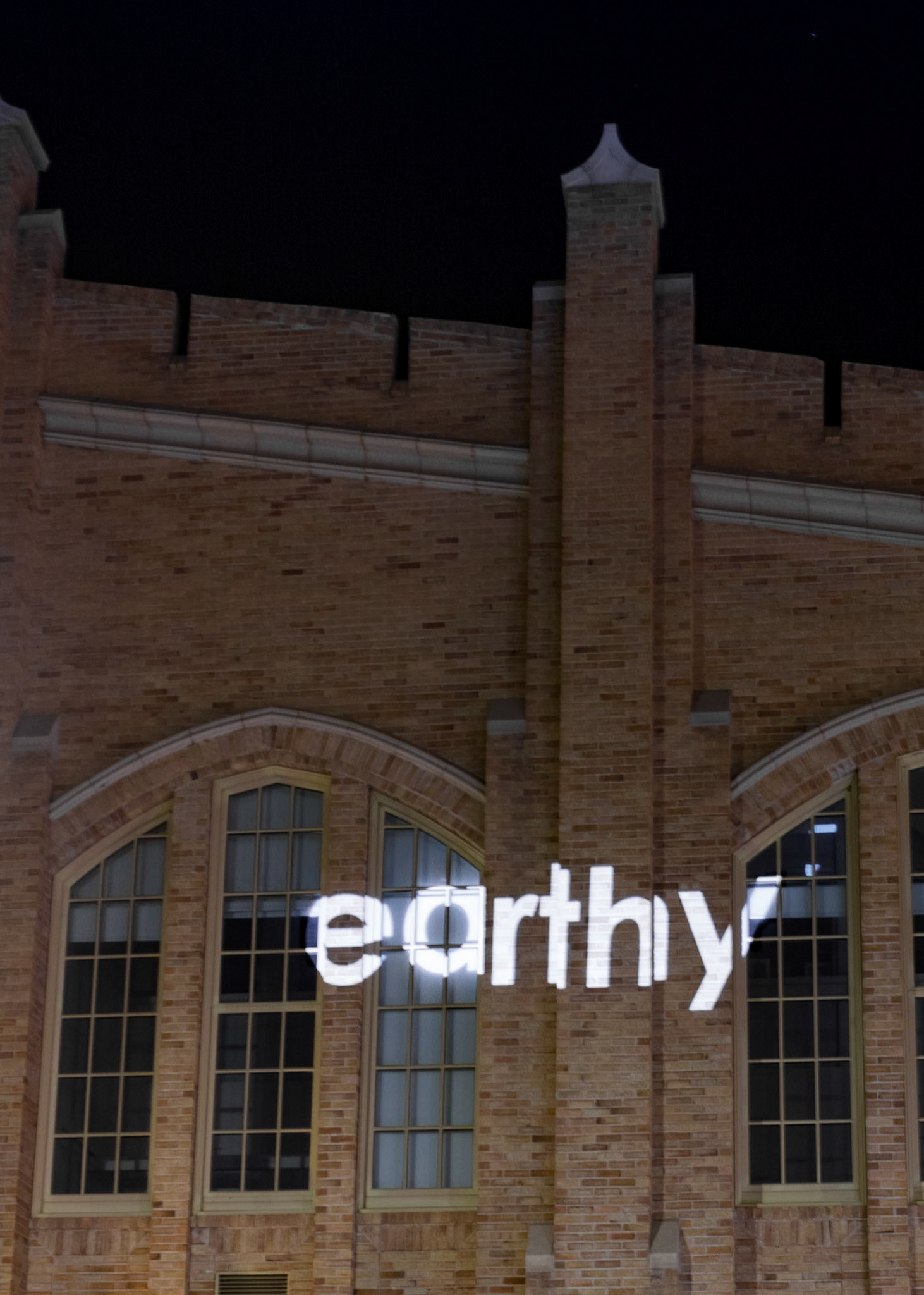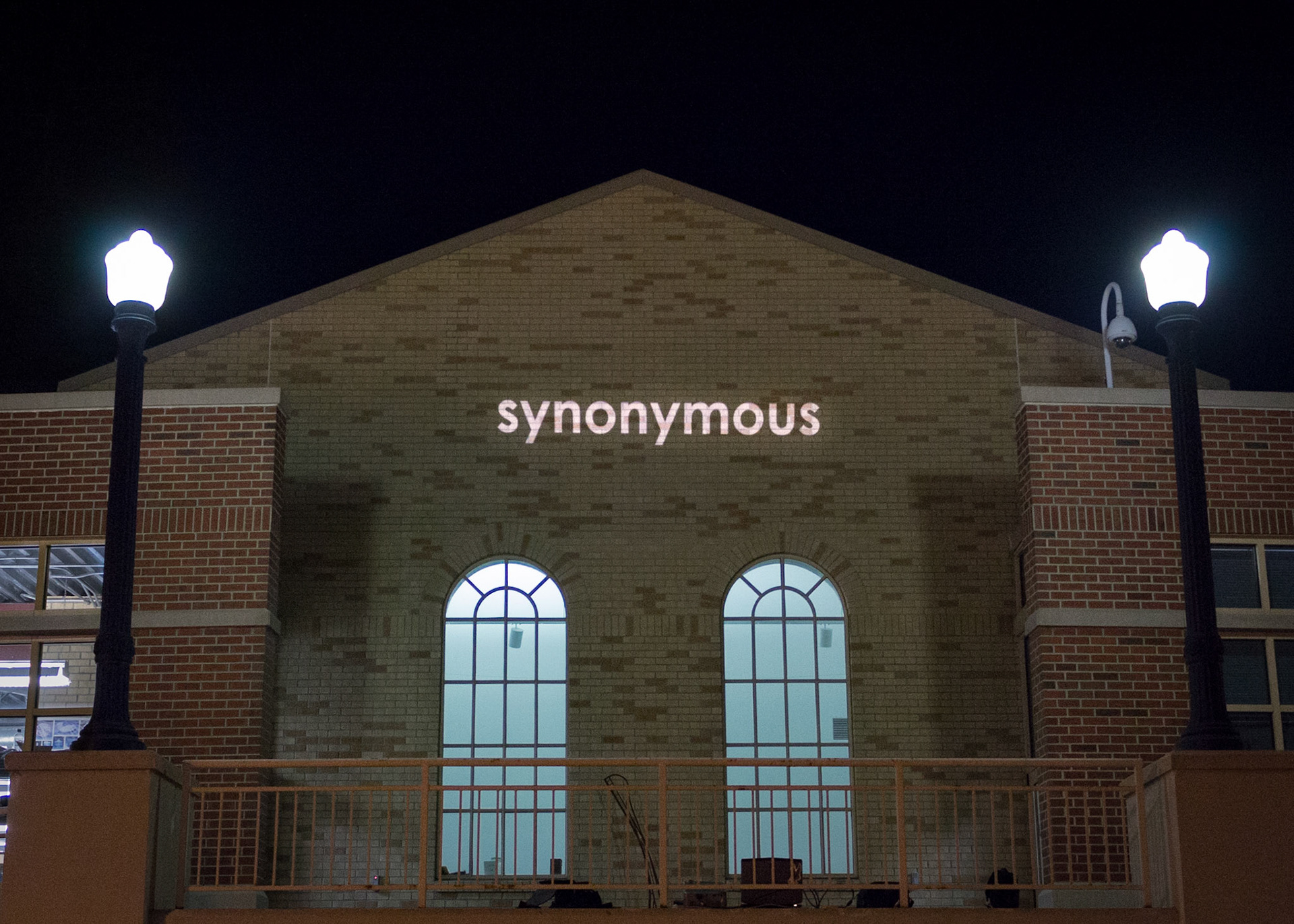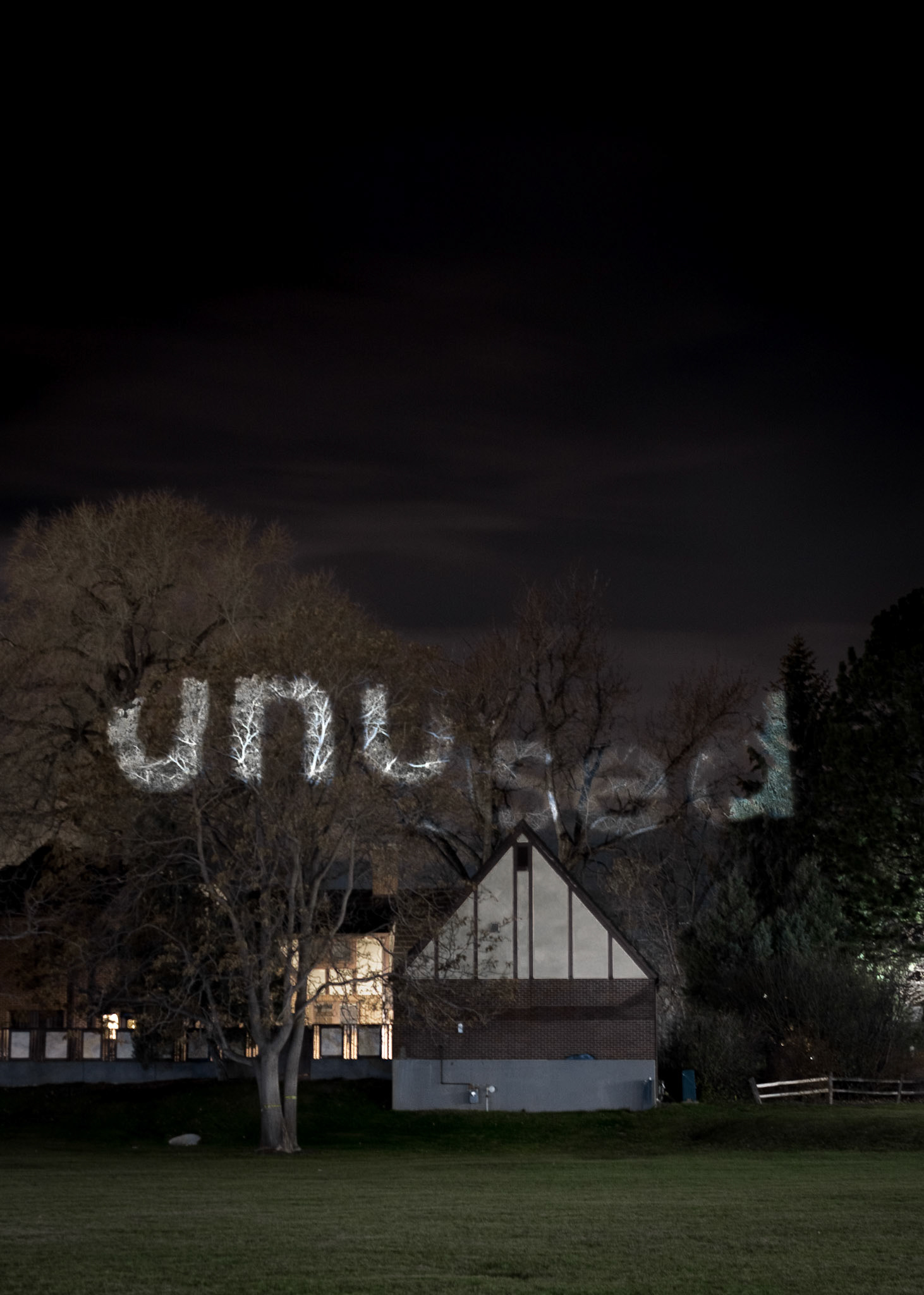 Lacking, Earthy, Synonymous, Unused, Educated
photographs
10"x14" and 14"x10"
2017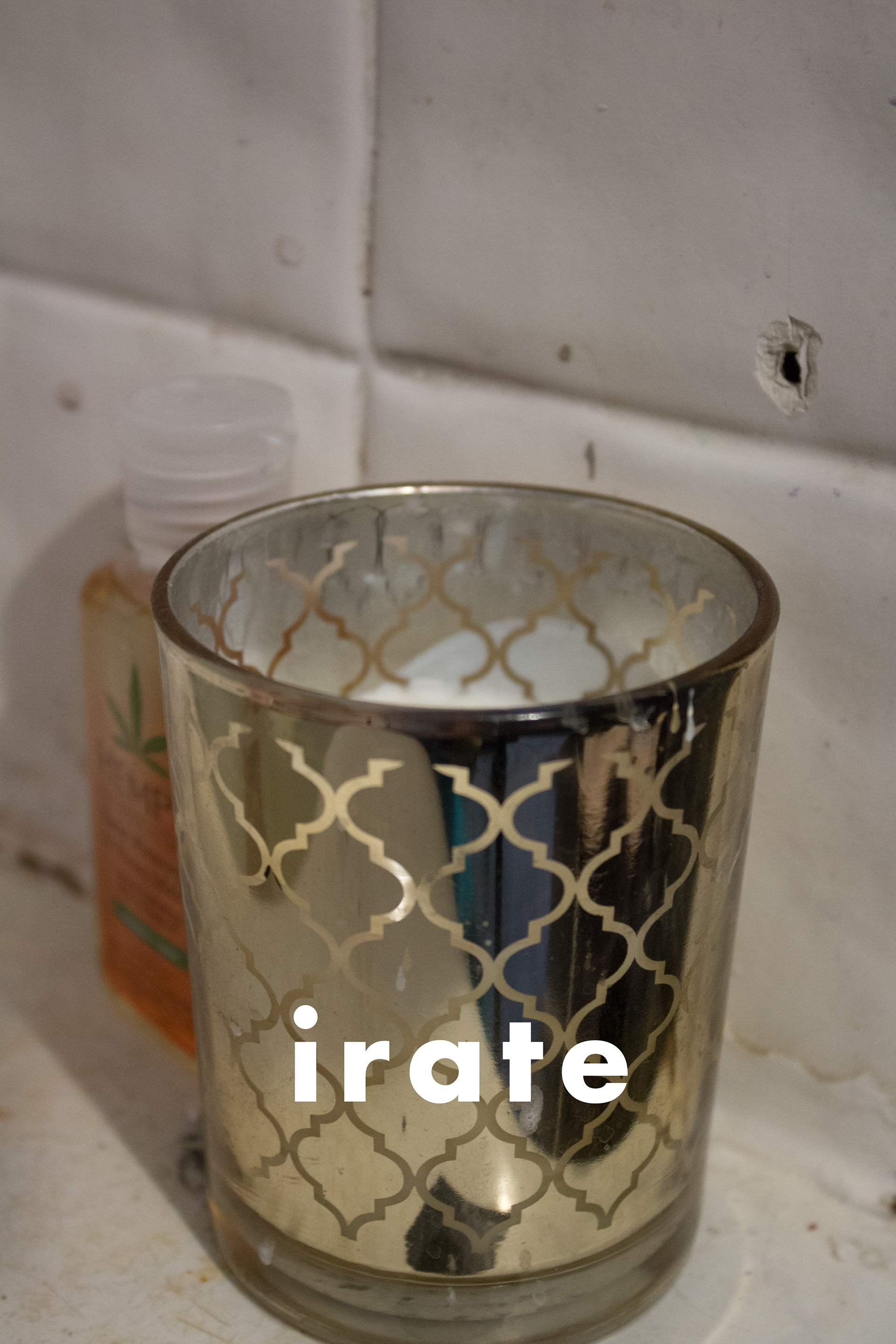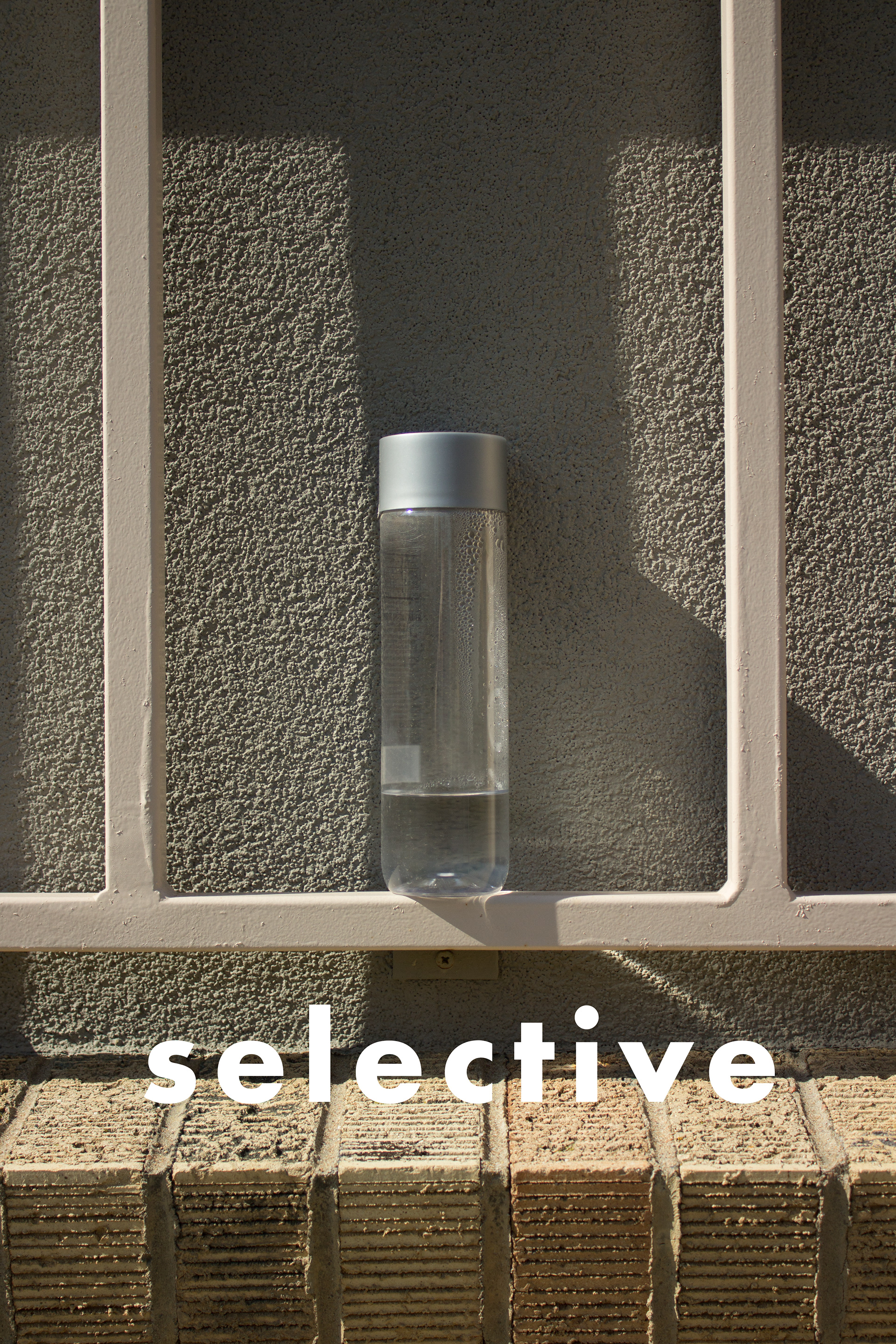 Sneaky, Irate, Selective
altered photographs
each 21"x14"
2017